Segment Your List for Marketing Success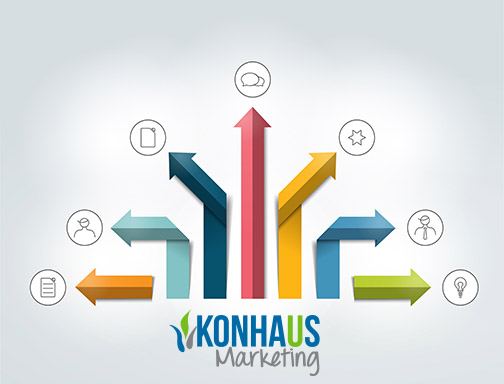 Personalization is key when you're marketing to your list of current customers, clients, and donors.  By keeping track of even the tiniest detail, you can target your marketing and encourage each audience to take a different action like purchasing a product/service, donating, or even giving you a review.
You'll be able to send more relevant content to your audience while getting the opportunity to fine-tune your marketing efforts and save you money on both printing and postage. So how should you segment your list and what types of mailings can you send to those segments?  Here are some ideas on how you can utilize segment marketing.
Birthday or Anniversary Month – Send a birthday or anniversary card and include a coupon, promotional product freebie, or an entry into a drawing.  Who doesn't love being personally recognized by a company or organization?  Everyone wants to feel special.
Male or Female Campaigns – Sending postcards with gender specific items or causes can have a great impact on purchases or donations.  Gender lists are also a great way to target for holidays and seasons.  Think beyond just female and male products, it's also about design.  You can promote the same thing to both men and women, but make small changes in colors and wording to make a greater impact on both.
Last Action Date – How long has it been since the last purchase or donation?  This segment can be used for marketing to refresh their interest in you.  Send a postcard to say we've missed you to pique interest and retain your current customers/donors before they go cold.
Customers Who Referred You – These customers are your brand advocates.  When you're marketing to them, you need less explanation and more relationship fostering.  Show them you care with exclusive sales, events, or even receptions.  Send higher-end looking pieces and include specials for them to share with a friend.
Use your Loyalty Program – If you already have a loyalty program in place, use the information gathered to segment your list and create customer-specific mailings and postcards.  This is a great way to get reviews for your company, organization or products based upon recent purchases.  You could also send coupons and sales information for related products, to keep yourself top-of-mind in the future.
How you divide your list will depend on what you want to emphasize in your marketing. Take a look at your current list or database.  What information do your currently gather in addition to names and addresses and how can you be using it to better communicate with your audiences?
Related Articles:
2015 Marketing Trends
Targeting the Ideal Client: An In-Depth look at Direct Mail
Have you Reviewed the Quality of Your Company's Greatest Asset