5 Clever Ways to Thank Your Customers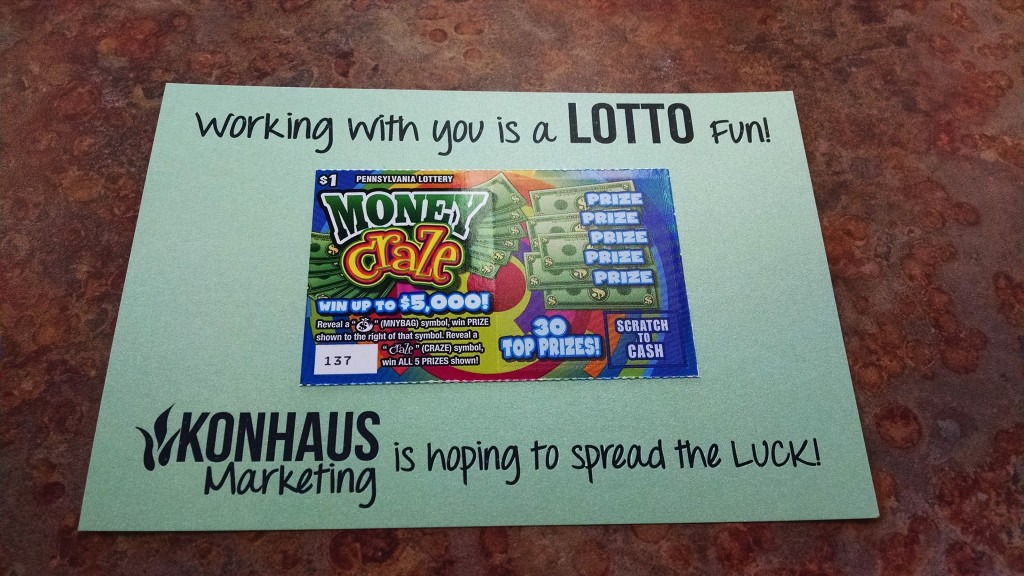 Saying please and thank you is important.  So important in fact, that parents try to instill these manners in their children as soon as they begin to speak.  In business, sometimes we get so caught up in putting out daily fires that we forget our manners.  But forgetting your manners can be detrimental to your business.  It's reported that 68% of businesses lose a customer because they feel a business is indifferent about them.
That's right – you can lose more than half your business if you don't show you care.  Showing you care doesn't have to take tons of time and money, just a few thoughtful gestures.  When showing your appreciation to your customers the most important thing to remember is to be genuine.  When you keep it real, your customers will feel connected to you and truly appreciated.  Here are a few clever ways to thank your customers.
1. Thank You Notes
It may seem boring to write some stuffy thank you after each sale or meeting, but  if you think outside of the box you can make it fun and genuine.  Print some cool branded thank you notes that have personality and customize a short handwritten message inside.  Don't know what to write?  Simply write a few words on how the person positively impacted you and how you appreciated them taking time for you.
2. Greeting Cards
The holidays are a great time to show your customers and prospects that you are thinking of them.  Stay away from generic greetings and stock images if you want your card to stick out.  Keep it personal and let your brand's personality show.  If you really want to step up your game, use variable data to personalize each card!  Want to lessen the chance that your card gets overlooked during the busy holiday season?  Send it early!  Instead of a Christmas card send a Thanksgiving card, or even wait until after the holiday season and send a card for an odd holiday like Groundhog Day!
3.Gifts Just Because
The element of surprise can help you make a customer feel appreciated.  Random acts of appreciation are a great way to thank your customers.  Every now and then give your customer a discount, include a free sample or promo product with their order, or just send them some flowers!  If you're thanking a business, consider sending over coffee and donuts for their morning staff meeting, or randomly having pizzas delivered to their office around lunch time.  The best way to brainstorm about these out of the box ideas is to think of what would really impress you.  
4. Interesting and Useful Products
Branded products are able to go way beyond pens.  Useful and creative promotional products are a fantastic way to thank customers.  It's especially helpful if you know your top customers interests and are able to match up some really nice branded gift sets to those interests.  A few popular interest items are game sets (poker, checkers, etc), grilling sets, and golf gift sets.  These sets can be a classy and thoughtful way to show your appreciation with the added bonus of promoting your business.  
5. Tasty Treats and Edibles
The way to the heart is through the stomach!  That's why giving away edible goodies is always a hit.  Tins, jars, mugs, and boxes are able to be customized with your brand and pre-filled with yummy treats from fine chocolates to cookies and candy.  That way they can enjoy the treats and still have something left behind with your logo.  Don't want to give sweets?  Teas and coffees are another business gift that leaves a lasting positive impression.
Related Articles:
Stop Everything!  Start Planning Your Holiday Cards Now!
Brand Yourself This Holiday Season!
5 Tips for Stellar Customer Service
Today's customer needs to feel valued or they will take their business elsewhere.  When you're busy it can be difficult to remember the little things like saying thank you, however you need to remember that a good customer experience before, during, and after can make the difference between a one-time sale and a loyal customer.  
If you need help automating your thank you process, or would like additional tips and tricks on how you can show your appreciation, don't hesitate to call us at 717-731-9456!