How to Turn Business Cards into Customers – Part 1

By Mary Clayton, Digital Marketing Manager
What if I told you that one small piece of paper can be the start of a beautiful business relationship?
Your business card is a magical piece of marketing unlike any other because people ASK you for it and KEEP it on them! Your business card connects your physical presence with your business and acts as an extension of you after you've left the room.  In this 3 part series, you'll find out how to sort your cards, build an easy follow-up plan that doesn't take forever, and get some hot tips on making your card stand out!
You came. You saw.  You Networked.  Now, what?
Don't stuff them in a drawer never to be seen again!  Sort your collected card pile into three distinct categories:  Meh, Maybe, and Marvelous!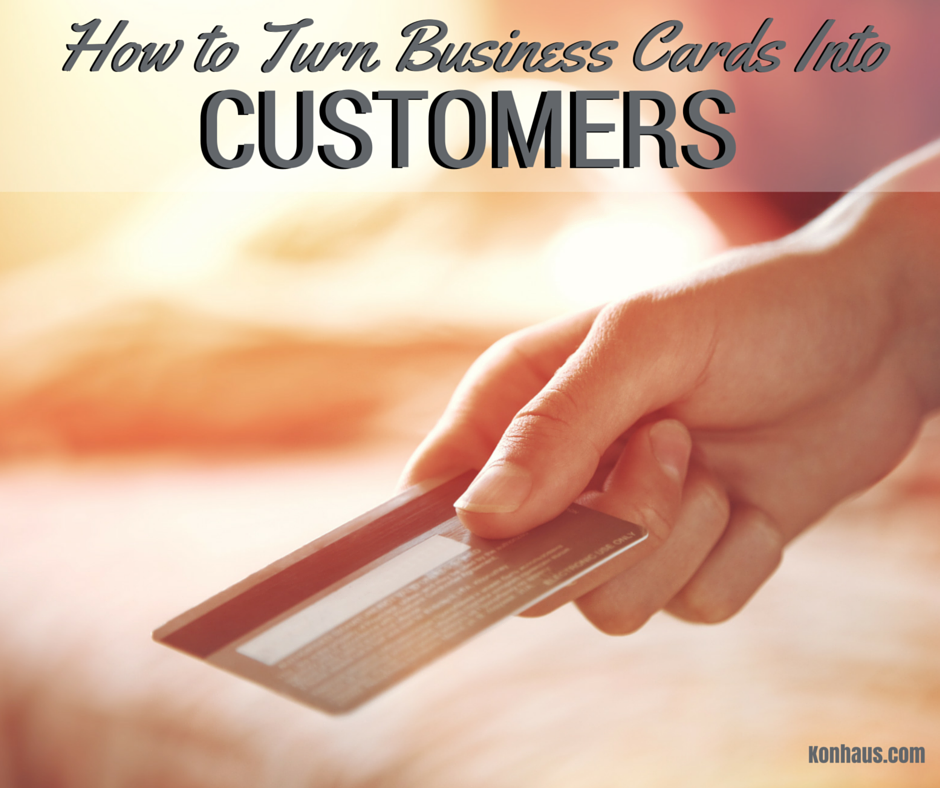 Meh– These are the people you didn't connect with that just tossed their business card at you and didn't make an effort to have an exchange.  They were there to "sell hard" and you weren't impressed.  I know it goes against everything you thought, but if you feel like you wouldn't want to do business with them, don't try to force a relationship, you'll come off as ingenuine and won't end up working together anyway.
Maybe – You had a nice conversation, and you think that there is potential to work together. These people could be an excellent power partner or just someone that you clicked with and would like to learn more about them. You or someone you know may be interested in what they offer or vice versa.
Marvelous – The people in this category seemed eager to do business with you!  You had a great conversation about what one another does, and you think that you could connect to grow one another's businesses.  They are a perfect fit for your target audience, and you feel like you NEED to work with them!
Tune in again for part 2 on how to build an easy follow-up plan that won't take forever to execute!  Do you have any burning questions about business cards?  Comment below, pop an email over to me at mary@konhaus.com, or reach out via Facebook, Twitter, G+, or LinkedIn!