19 Ways to Start Your Next Sales Letter

By Sarah Barr, Business Development Manager
If you're like me, there's nothing more challenging and frustrating than staring at a blank screen because you have no clue on how to begin writing a sales letter. You know you need to write it, but your creative juices are just not flowing.
I try not to follow any particular formula for sales letters, but I do try to keep the opening line short and sweet to grab my prospect's attention.

Check out these 19 ways to start your next sales letter: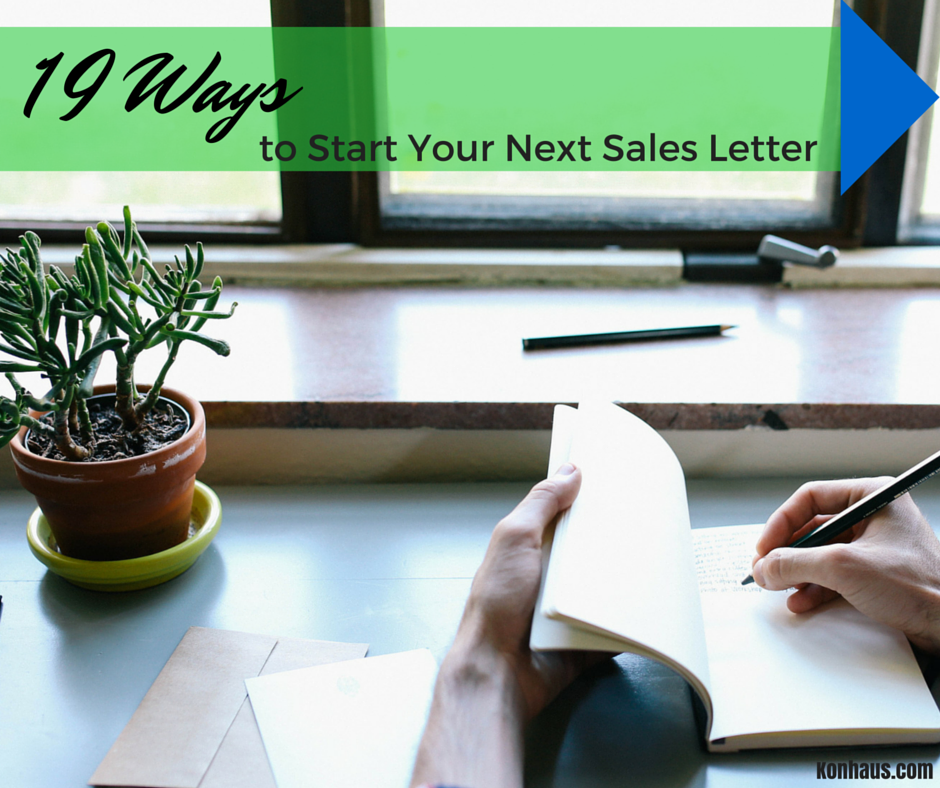 Have you noticed …

What if …

You're invited …

As you know …

Good News!

If you're like me …

Did you know …

Have you ever wished …

Don't _____ before you _____ …"

Believe it or not …

Imagine that …

Now you can …

Congratulations!

At last!

Wouldn't it be great if…

Wow!

How would you like to…

Looking for… ?

When was the last time you…
Related Articles:
Start Your Marketing Year Off Right
Order Your Free Ultimate Marketing Calendar 2016
Top 25 Envelope Teasers

Do you have a favorite way to start your sales letter? Leave a comment below and share with me!