Looking for a way to grow your business? Consider engaging in your local community! Become an active member to create a positive impact in your own backyard.
Getting involved creates brand awareness, establishes trust, and builds meaningful and lasting relationships. This will ultimately boost your reputation as a positive contributing community member.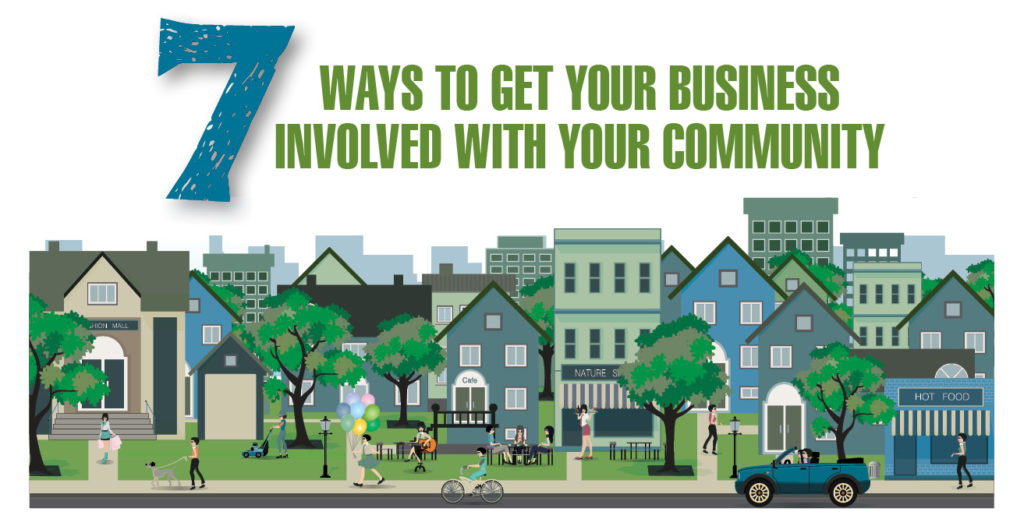 1. Sponsor or be a vendor at an event
2. Volunteer- Sit on a board, help with a clean up day, join a committee, etc.
3. Give a Tour of your business to the local school or public
4. Host an Event
5. Be part of a Parade
6. Hold a Contest
7. Attend Town Hall Meetings
When promoting your business at an event, this provides you with an audience of eager attendees interested in finding solutions for their everyday problems.
Consider getting involved at one of the following local events happening soon:
6/20 – Jubilee Day, Mechanicsburg
6/22-6/23– Party in the Park, Dillsburg
6/27-7/7- Carlisle Summer Fair, Carlisle
6/29 – Family Fun Day, West Shore YMCA, Camp Hill
6/29 – Fun Fest and Fireworks Display, Hampden Park, Mechanicsburg
7/20- River Day, Wormleysburg
Call the Borough for information at 717.763.4483
8/2- Creekview Family Fun Night, Creekview Park, Mechanicsburg
8/6- National Night Out– contact your local township or borough to see if they are participating
8/10- Community Day in the Park, Mechanicsburg
When attending an event, make sure your business looks its best. Always check your print supplies to make sure you have plenty of materials for the event. Don't forget: brochures, business cards, vinyl and retractable banners, floor graphics, promo products, rack cards/flyers, and your custom tablecloth and pop up tent/canopy.
Contact us to help your brand stand out at upcoming events!
Website: https://konhaus.com/
Email: hello@konhaus.com
Phone: 717.731.9456