Effective marketing campaigns set you apart from your competition, build your image and generate income.  A successful campaign takes time to complete, but is worth it in the end. Don't get overwhelmed when planning your next marketing campaign, follow these 5 steps and you'll be on your way to an amazing campaign!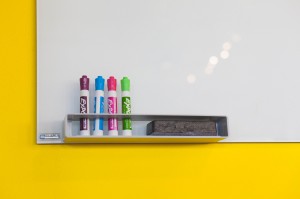 1. Data Management – As boring as it may seem, data is the king of every marketing campaign.  Without great data, you'll never reach your audience.  If you're planning a mailing, this means cleaning up your mailing list so you're not wasting money mailing to bad addresses.  For emails, make sure you clean your list regularly as well, so you're not being flagged as a spammer.  Make sure you have the latest data from your social media sites gathered.  This step will also be useful to compare when you get to Step 5.

2. Insights and Targeting – Now that you've gathered all of the correct data, you'll want to begin analyzing the information to help you target your campaign.  You'll want to ask yourself questions about your data to help set the tone for your marketing. Do you want to speak to your largest audience?  What is your strongest marketing channel?  What are you overall goals?

3. Strategy and Planning – Once your targeting is locked down, you're going to want to begin planning out your campaign strategy across all channels.  Keep in mind that you'll want to tailor your messages to your target audience and reach them through multiple channels.  Utilizing help from third parties like a designer, copywriter, and printer will alleviate your time commitment and provide you with fresh ideas.  Map out your campaign calendar with launch dates for each channel, and don't forget to add in deadlines for content and drafts.  You'll want to include in your calendar any third parties you'll be using, like a designer, copywriter, social media coordinator, and printer.

4. Execution – With your solid plan in place, begin working on your campaign materials.  Check in with all parties involved to ensure design, copy and materials are on schedule.  Leave room to make changes as you go along and inform everyone involved of any updates.  Follow your campaign plan, release your messages, and make sure that you deliver on your marketing campaign promises.

5. Measurement – Calculate the overall effectiveness of your campaign by comparing your initial data to your newly acquired campaign data.  Measure the effectiveness of each individual tactic to find what worked best, and what you need to improve on in your next campaign.  Have a follow-up meeting with everyone involved to discuss the results and get feedback on the process.  Take notes so that you can remember what you want to do the next time around.
For more information on how to make your marketing amazing be sure to follow us on Facebook, Twitter, Pinterest, and LinkedIn!  What are some tips and tricks you've noticed get results in your marketing campaigns?  Share your knowledge in a comment below.