Your logo is likely to be one of the first interactions people have with your company, and it's an opportunity to make a solid first impression. If designed well, your logo can invite the public to learn more about the company; if not, you've just alienated a potential customer base. You have one chance to get this right. Below are six reasons you should entrust your logo design to professionals. We care about how your logo and company are perceived and want to be sure you look great and get noticed!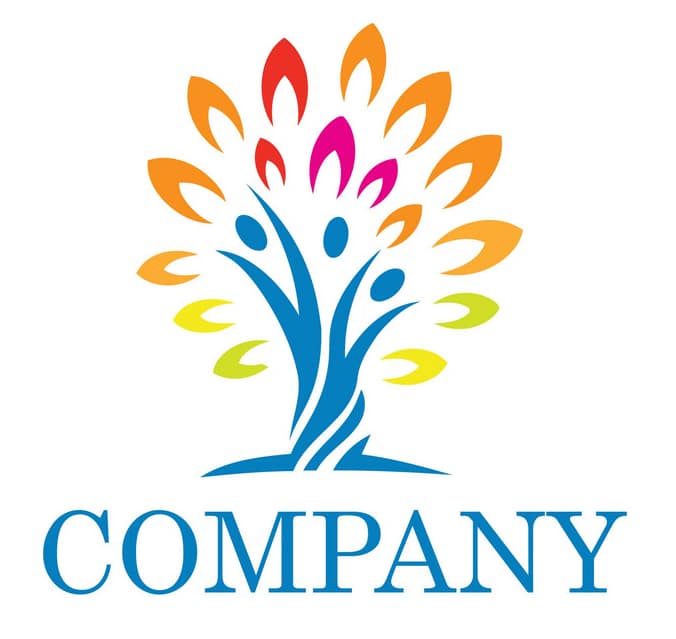 1. Your logo should look professional.
It is crucial how people will perceive your company. Your logo is a visual reflection of your business. When it's clean and well-designed, your brand reflects the professionalism that an amateur logo can't. Unless you have design experience, it can be difficult to create something that captures your brand, values, and mission, all while appealing to your target audience.
2. Much more goes into logo design than you think.
Unless you have graphic design experience, you might not recognize everything that goes into a logo. A designer thinks about your potential client, while also using color theory, font choices, and carefully designed graphic elements to create a memorable logo. Just having a cute icon and picking a font will come across as amateur. The ultra-thin font that looks nice on your monitor won't translate well when carried over to signage or promo products. Designers put so many things into consideration when creating your logo.
Sometimes what you think is a clever idea may not be what's best for your company. A graphic designer will be able to tell you what will work for your market and provide a design that is versatile and speaks to your potential customer. They may even work with your concept, creating a professional logo from your idea.
3. Software/File Types
While this might not seem like a huge factor, it's particularly important in the logo process. I've heard many people say, "I just used Canva to make my logo" (which makes every graphic designer cringe). Though Canva and other free online tools are a great resource to create social media posts and other quick online graphics, it is not the route to take for your logo design. The main reason is that most of these sites save your file in a JPG or PNG format, which cannot be enlarged without losing quality. With the correct design software, a graphic designer makes your logo in a vector format which can be sized/enlarged for all platforms (website, social media, print, etc.) without losing quality. By using the correct software, it can be exported in correct file formats that are easy to use and high quality (not pixelated).
4. Return on Investment.
Your logo costs $99 online…perfect, right? This might give you a quick turnaround and something to use on your website, but what happens when you need different file formats for use on signage or printed materials? Often DIY logos are not sustainable for future use and create more hassles down the road. Ensure you are giving your business the best possible chance at success. Designers collaborate with you to create a logo that represents all that your business is about and equips you with the right materials to continue to promote your business into the future.
5. Your time is better spent focusing on your business.
As a business owner (or marketing director, business development manager, etc.), your time is SO valuable. Your product or service is what generates revenue. If you spend hours trying to create a logo, you are losing that time to build your business and focus on your key role. Think about it this way: hiring a graphic designer to create your logo is just like hiring an accountant to do your taxes. You don't have the time or expertise, so you hire someone who knows what they are doing! If you are looking to grow your business, branding is one of the most important pieces. You wouldn't want an amateur to do your taxes, so don't trust an amateur with your logo.
6. You need consistent and professional branding to compete in today's market.
In a world where we can research anything online, your company logo needs to be enticing. We are visual creatures. It's why platforms like Instagram and Facebook are so prominent in our lives. Having a logo that lets people know who you are and what you do has become increasingly important. Don't miss the chance to stand out in your market and make an incredible first impression. Your business is valuable; don't shortchange it!
At Konhaus Print & Marketing, we are passionate about helping your business evolve. Click here Graphic Design | Harrisburg Pa Area | Konhaus Print & Marketing and fill out the "Contact Us" form. One of our designers will be in touch to chat all things design for your brand.