Now is the PERFECT time for your business to send mail using Every Door Direct Mail (EDDM)! Many are at home working remotely and social distancing. With the extra free time, looking through the mail has become an everyday occurrence. Get your company directly in front of your clients and potential leads with EDDM!
EDDM is a USPS service that allows businesses to send their mail piece to specific carrier routes. Instead of purchasing a targeted mailing list, blanket areas near your business or neighborhoods you'd like to get your name in front of. This allows for a ton of exposure at a really great postage rate!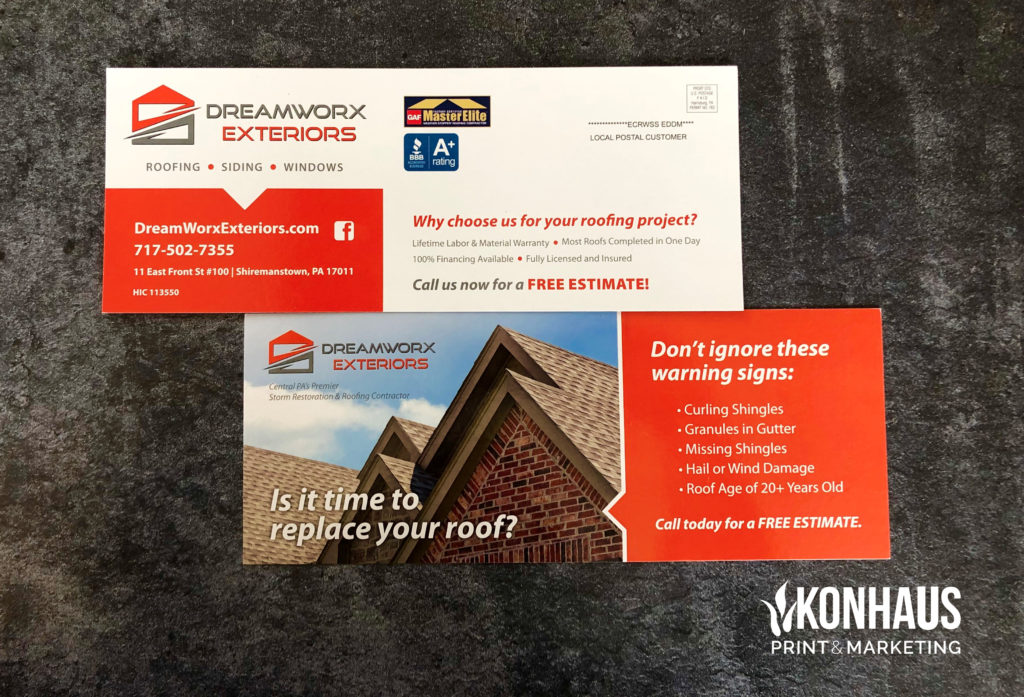 This marketing technique is beneficial for industries including:
Home improvement/Outdoor services (roofing, siding, windows, home repairs, plumbing, landscaping, power washing, swimming pools & spas)
Financial institutions (banks, credit unions, financial advisors, CPAs)
Realtors
Automotive (auto body repair, tires, car wash)
Service Industry (restaurant, catering companies, house cleaning, hair & nail salons)
Home Improvement/Outdoor Services
Spring and Summer are the seasons where everyone is looking to clean and update their houses. Your prospective customers are seeking ways to make their home beautiful inside and out. Show them you can take care of their projects so they can enjoy the wonderful weather. Display your current specials on your EDDM pieces!
Financial Institutions
With the current state of the world, some may be struggling and need to refinance their house, car or student loans. Let your community know you can help them in an easy and stress free manor. Reassure your customers and prospects that everything will be okay when you are dealing with their finances.
Realtors
The market is HOT right now! Use EDDM to target the neighborhood of a house you recently listed or sold to let the neighbors know that you're a mover and shaker in their community. You can also use EDDM to target neighborhoods by income to find new buyer or seller prospects, or promote an open house.
Restaurants
Customers are looking to order out and have their food delivered more than ever! For restaurants, it's essential that you provide information on where to access your menu, how to order, and what your current pick up procedure is.
If you need help making your EDDM a success, contact us or check out our website for more information. We're here to help get your business the exposure it deserves!