Spring brings with it a sense of renewal and rejuvenation.  As the temperatures begin to rise everyone starts thinking about outdoor projects, Spring cleaning around the house, and planning vacations!  No matter the industry of your business, you can get great exposure with minimal costs and make a big impact with Every Door Direct Mail or (EDDM)!
EDDM is a program by the United States Postal Service (USPS) that allows you to target your ideal mailing audience by neighborhood with larger sized materials for a postage rate of only 17 cents!  Click here to find out more about the EDDM program.  
Here are some ideas to kick-start your EDDM Marketing this Spring…
Landscaping, Home Improvement, Contractors, Cleaning Companies
3 out of 4 adults are planning some type of Spring cleaning.  That means that your prospective customers are seeking ways to make their homes beautiful both inside and out!  Show them that you can take care of those home projects so they can spend their time enjoying the good weather by placing Spring specials on your EDDM pieces.
Bonus Materials:  Door Hangers, Weather Resistant Yard Signs
Travel, Hospitality, Outdoor & Indoor Entertainment
Vacation and vacation planning season are beginning now that the weather has warmed up!  People who were cooped up all Winter are thinking about going away and getting out of their homes, even if it's just for a few hours or an entire week.  Staycations are increasingly popular, so don't overlook local neighborhoods.  You can use EDDM to help people discover your location, products and services whether they take them near or far this Spring!
Bonus Materials:  Pamphlets of Area Attractions, Coupons
Salons and Spas
Spring begins peak season for Salons!  Use EDDM to introduce your business to surrounding neighborhoods and offer special Spring packages to turn new clients into repeat customers.  Combine haircuts or color with pedicures and massages to introduce new clients to a full offering of your services.
Bonus Materials:  Menus, Customer Loyalty Cards
Restaurants, Catering Companies
Customers are now thinking about picnic foods like BBQ, hot dogs, and corn on the cob!  Use EDDM to highlight your restaurant's outdoor seating area and Springtime specials.  Catering companies can highlight their outdoor offerings and create special picnic menus for people to choose from for their outdoor graduation parties, reunions, birthdays, and weddings!
Bonus Materials: Menus, Coupon Books, Package Rack Cards, Party and Rental Brochures
Realtors
Spring busy season is upon you!  Use EDDM to target the neighborhood of a house you recently listed or sold to let the neighbors know that you're a mover and shaker in their community.  You can also use EDDM to target neighborhoods by income to find new buyer or seller prospects or promote an open house.
Bonus Materials: Blank Note Cards, Promotional Products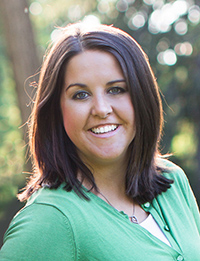 Regardless of what you are promoting this Spring EDDM is an inexpensive way to blanket an area with your marketing message!  For more ideas on how EDDM can transform your business, Contact Sarah Barr!
Sarah Barr
731-9456