We love sending mail for our customers using the US Postal Service's Every Door Direct Mail (EDDM) program!
Why?
With EDDM, businesses can send mail pieces to every residential or business address in a specified postal route or zip code without buying or renting a mailing list. This is a cost-effective option for businesses looking to reach many potential customers in a specific area.
How does it work?
EDDM mail pieces must meet certain size and weight requirements and can include flyers, postcards, menus, brochures, and other promotional materials. The USPS offers an online mapping tool allowing businesses to select target areas and determine the number of addresses in each postal route or zip code.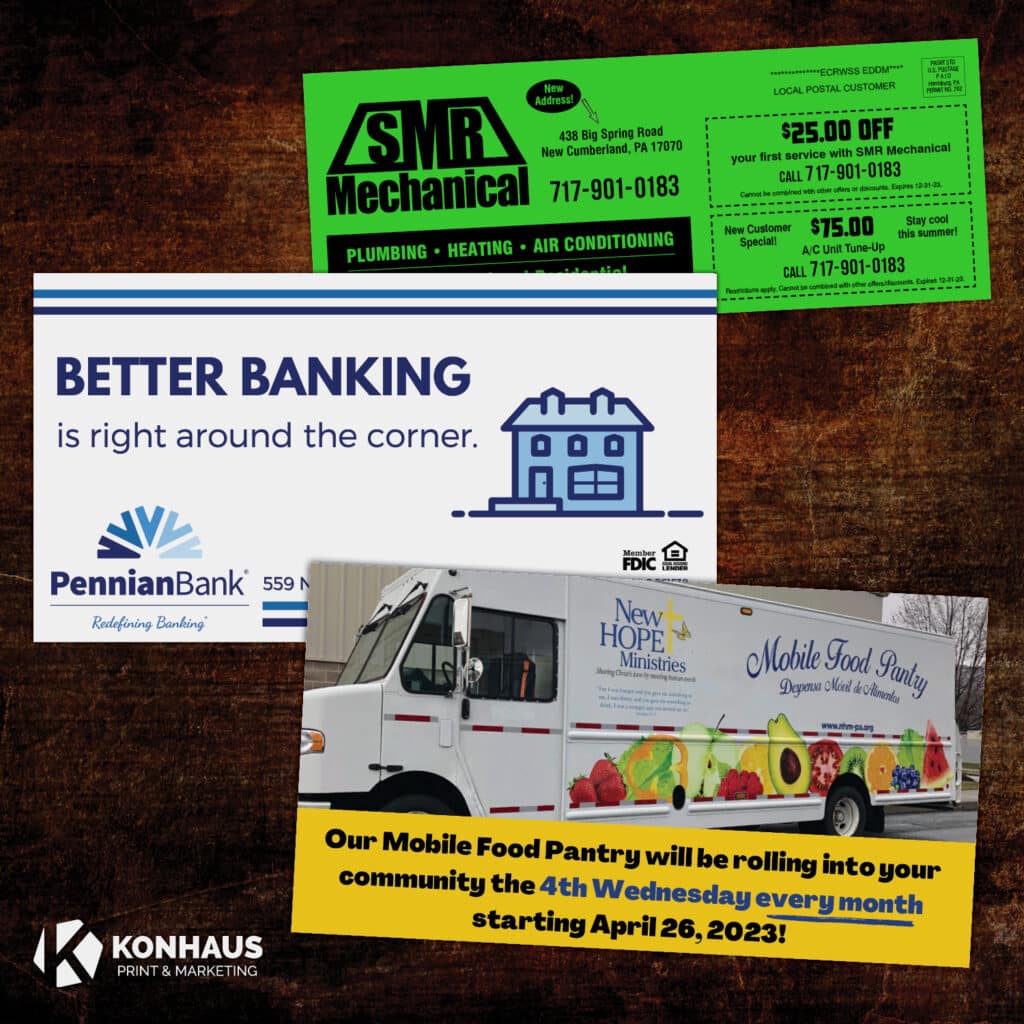 What's the catch?
While there are a few limitations – including not being able to mail to businesses only and the requirement of mailing to an entire carrier route (routes cannot be split) – overall, EDDM is a convenient and affordable way for businesses to reach their desired audience with direct mail marketing.
Konhaus can help!
Businesses should still ensure that their mail pieces are well-designed and have a clear call to action to maximize the effectiveness of their campaigns. That's where Konhaus Print & Marketing comes in. We have worked with many non-profits, organizations, and small businesses to share their marketing message utilizing EDDM. We know the best sizes to mail to certain areas and even can recommend the type of stock of paper postal carriers prefer to deliver!
We are EDDM specialists who are driven to help you successfully share your message and brand to the right neighborhoods.
Email hello@konhaus.com or call 717.731.9456 and to get started on your next mailing project.