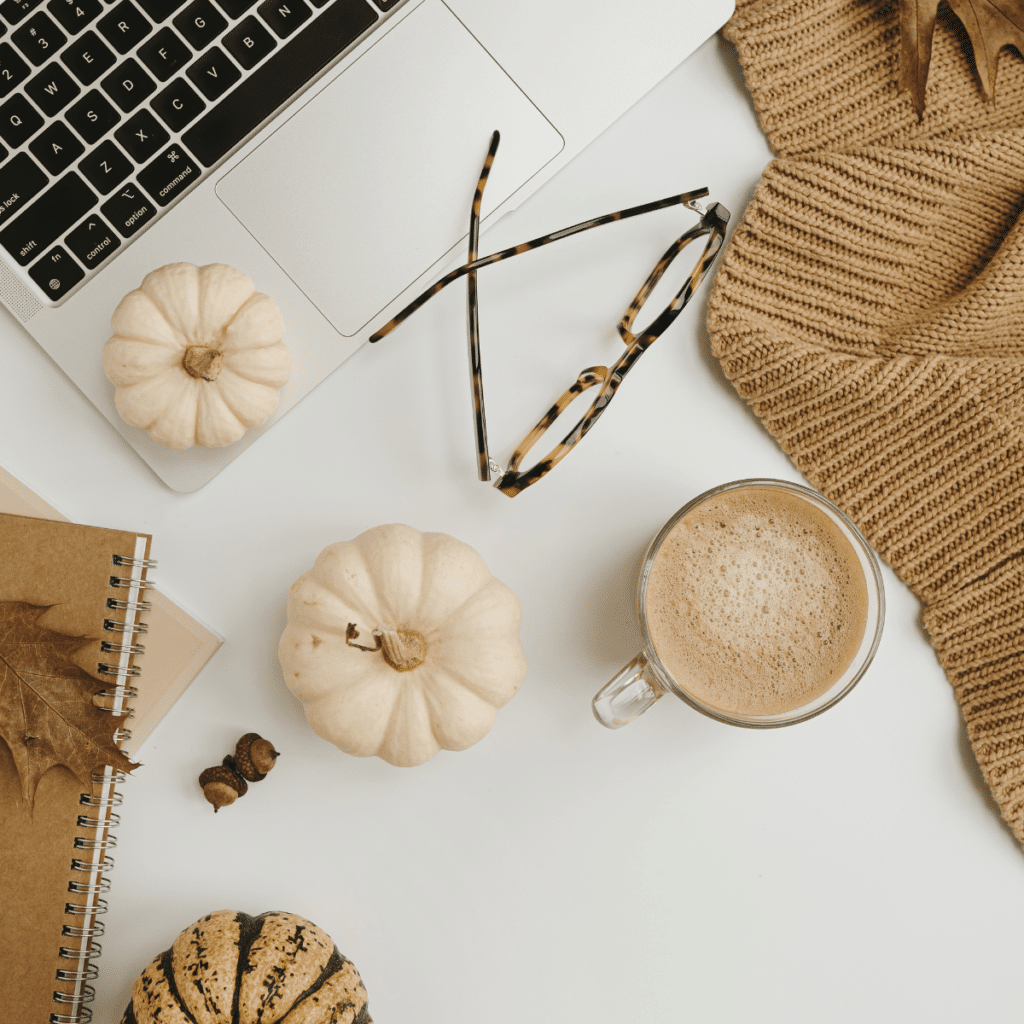 Crisp, morning air. Pumpkin spice everything. Fall is basically here!
And that means we've been in the thick of working with customers on their end-of-year/holiday gift planning and ordering.
Have you thought about what to give your clients this year? Now's the time! So grab your fall festive drink and start your planning! And remember, we're here to help.
Holiday Gift Planning Timeline
We're already noticing delays with vendors, and it's not even the busiest ordering time yet. This is why we're stressing early planning and ordering.
Use this timeline as a guide to make sure you get your items in time for winter holidays.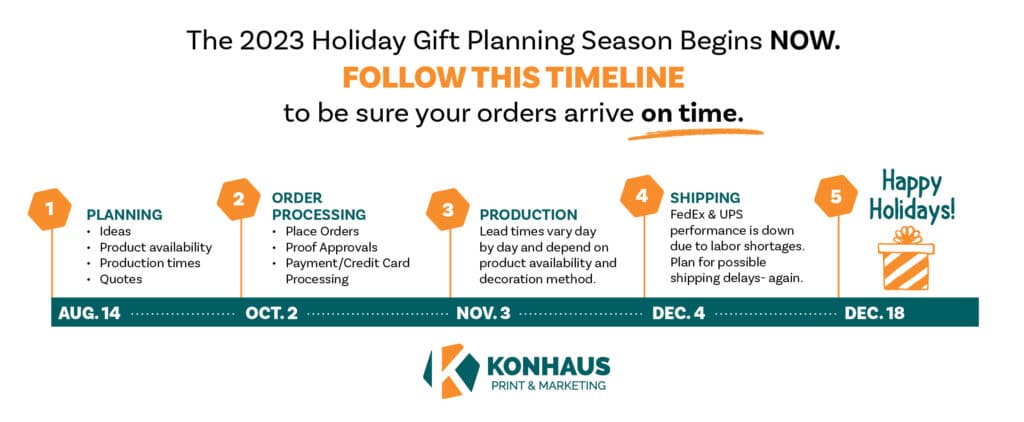 It's okay if you're a little behind. This just serves as your reminder to reach out to us and get planning conversations started as soon as possible.
Contact Us
Contact us at hello@konhaus.com to talk through options. Check out some of Konhaus' favorite, new gift ideas at our blog for inspiration.