A few weeks ago, Konhaus' Sarah and Tammy had the opportunity to explore the ASI Promo Trade Show in Chicago. This show featured tons of new and upcoming promo products.
Attending shows like this one allows us to connect with vendors on a more personal level rather than by phone or email. We can see, touch, taste, and sometimes smell branded merchandise right in front of us!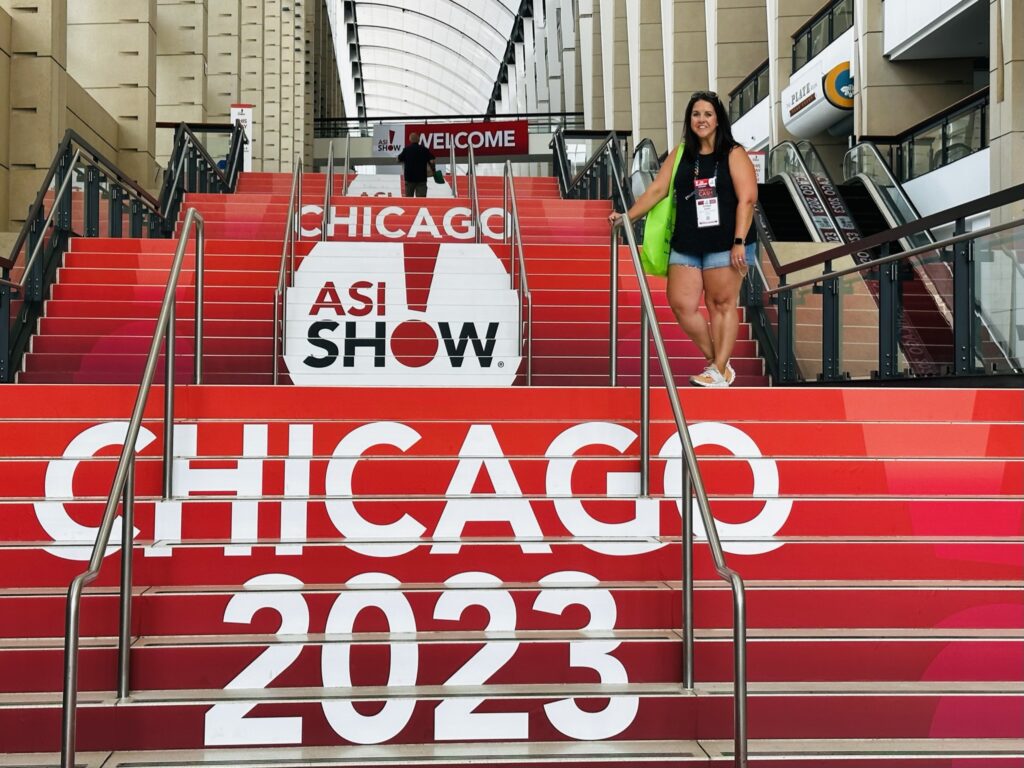 Why Give End-of-Year Gifts?
Fall recruitment, trade shows, along with the holiday season is around the corner. When it comes to client gift giving, well-chosen branded merchandise can go beyond being just a present. It becomes a symbol of your appreciation, a gesture of thoughtfulness, and an opportunity to reinforce your business relationship.
Our Top 13 Promo Items from the Show
There were so many promo items to check out at the show, but we narrowed our favorite down to our top 13 (in no particular order):
40 oz. travel mug (trending now!)
Cooler backpacks
Tide to Go pens
Crossbody sling bags (trending now!)
Safety kits
Power banks
Table luminaries (perfect sponsorship opportunity at your next event)
Tek books (there are so many options for this one)
Children's paper growth charts
Can protector
Desk size mini whiteboards
Travel pill organizer
Campfire wireless speaker
Check out these photos of some of the fun products we found!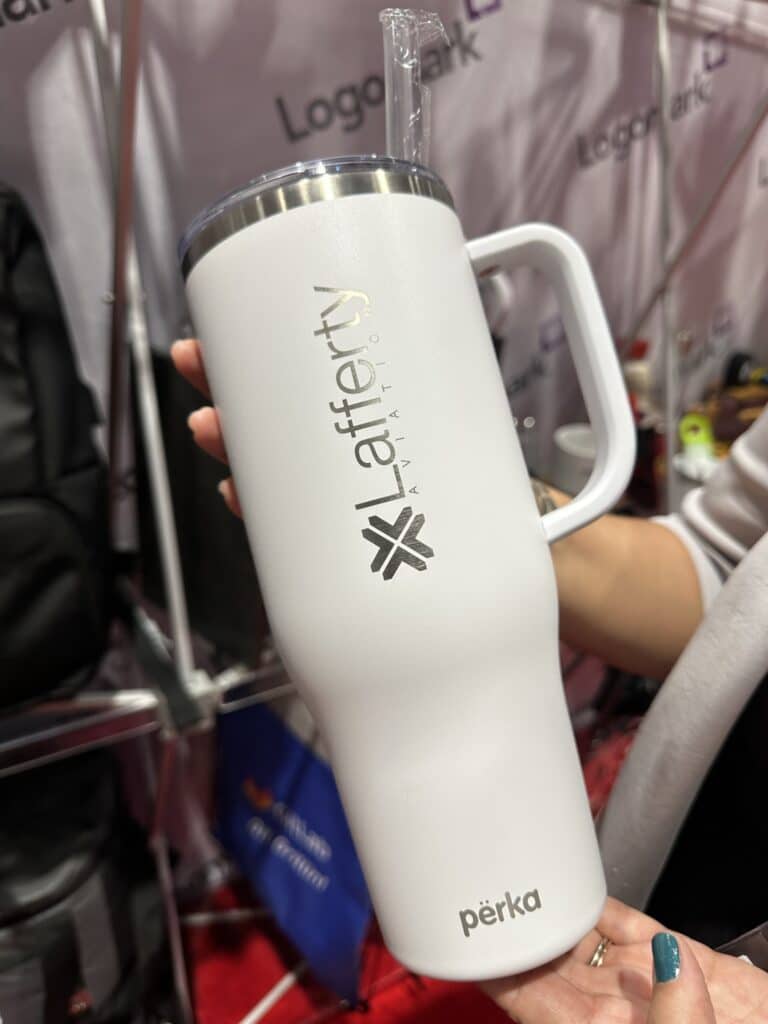 Let's Chat
Have questions? Need more info regarding any of these products or something else? Reach out! We are here to make your ideas come to life. Email us at promo@konhaus.com.
PS: No trip to Chicago is ever complete without enjoying delicious famous stuffed deep-dish pizza from Giordano's. We recommend trying the Chicago Classic, but be prepared to wait since it takes an hour to bake! It's worth the wait! Yum.