Why Postcards Should be Your Best Friend in Business
By Sarah Barr, Business Development Manager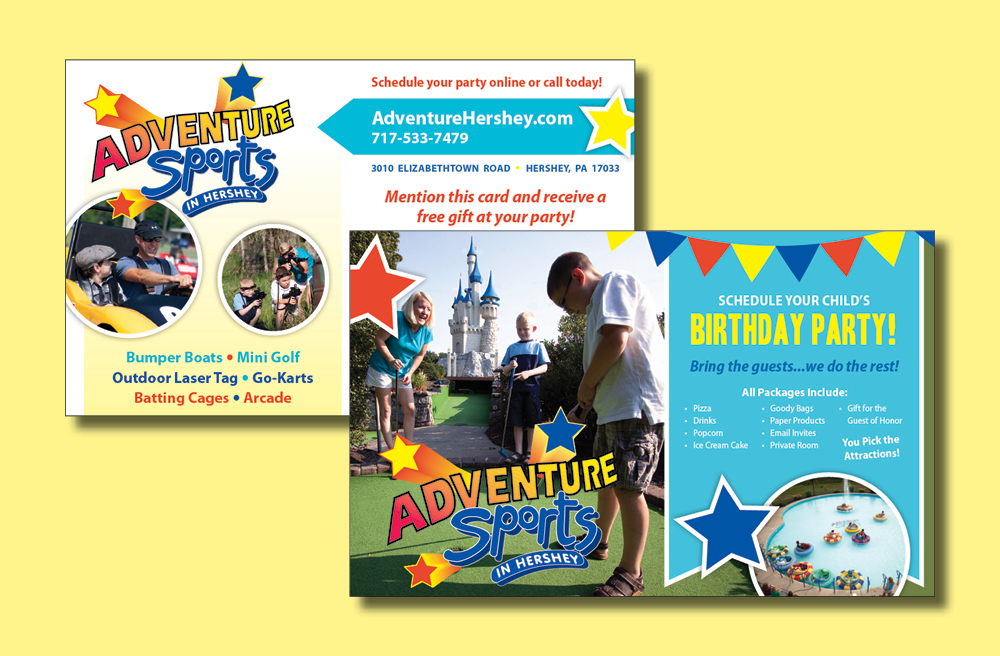 It's no secret that traditional ways of advertising are making a comeback in today's modern world driven by technology. In a world filled with sales emails, website advertisements, and social media sponsored posts, it can be increasingly hard to get your marketing to prospects that are paying attention.  One of the most popular ways to reach people offline is through the mail.  Specifically, postcards are extremely effective way to reach your target audience!
Why should you consider a postcard marketing campaign?
Postcards are super affordable!  They come in a variety of cost effective sizes and the cost of postage can be less than mailing a letter.  Plus you don't have to print envelopes!  You can even save even more on postage by using programs like Every Door Direct Mail (EDDM) to pinpoint customers by carrier routes!
Postcards instantly break barriers!  Your open rate will always be 100% because there's no envelope to open, so your message is immediately exposed.
You can easily track your ROI – Since they are so compact, postcards easily can be folded into pockets and purses to redeem.  You can easily track your results and find out which of your offers are most popular.
Easily brand your business – by sticking to a regular postcard mailing program, you'll be able to gain instant brand recognition.
Top Tips For Your Next Postcard Campaign:
Make your piece multi-functional – Don't use it as just a postcard for mailing. You can use it as flyers, handouts, an oversized business card, etc.
Target and Test – Test in smaller runs by sending them to a small group. If you are happy with the results, it's time to mail to a larger list. If it didn't do well, it's the perfect time to make changes!
Design for maximum impact – Using a professional graphic designer that understands print and direct mail can help ensure your piece will stand out in the mail. You have three seconds to capture the attention of the reader so make sure your piece will pop in the mail!
Personalize your postcard – The more you can connect with people to make them feel part of your brand/family the more likely they are to purchase from you.
Embrace technology – Make sure to use augmented reality, NFC tags, QR codes or include links for people to go online and visit your brand or offer. Incorporating any of these items into your postcard instantly turns it from one piece into an integral part of a multi-channel marketing campaign.
With a perfectly designed piece, postcards become one of the most effective and powerful tools to use as marketing collateral for any business. Many people save postcards to hang by their desk or on a fridge.
I'm a huge believer in postcard marketing. Want to talk about your next postcard project? Shoot me an email at sarah@konhaus.com.  I'd love to chat with you!