Common Marketing Mistakes that Kill Your Success…and How You Can Avoid Them! – The Busy Edition
By Mary Clayton, Digital Marketing Manager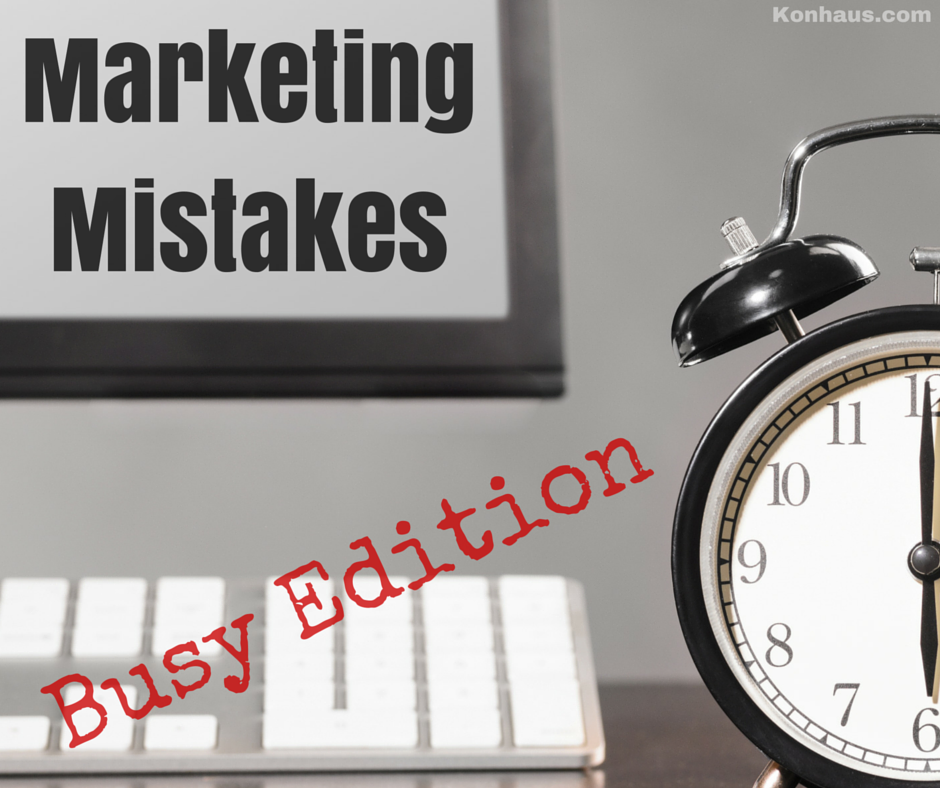 Marketing is the key to maintaining your current customer relationships and building new business.
Everyone makes mistakes, and although it's undeniably frustrating, it's what you learn from them that makes the difference the next time around. One of the best assets of being in the marketing business is being able to help, learn, and grow together with customers.  In this series I'll help you tackle some of the most common marketing mistakes.
Marketing Mistake – Not Having a Basic Plan
How familiar is this?  OMG! – I have absolutely no time and need this immediately and have no clue how the heck I'm going to do it, so I'm just going to rush to send out this mailing, throw together this brochure, eblast it out, cross my fingers, and pray for results.  Okay, we've all been there, but this is the WORST IDEA EVER!  
Fast Fix- Make Mini Plan
I'm not saying write a 20-page dissertation on the validity of each piece of marketing – Just stop when the panic begins, breathe, and briefly jot down your answers to the following questions.
What is my overall marketing goal and how will this piece contribute to its success?
How can I ensure this piece is relevant to my audience?
How will I know if this piece is successful?
Tips:
Do not rush through and produce a sub par marketing piece.

 You'll be doing yourself no favors by just getting something out there as soon as possible.  
Have a sound proofing process.

 Make sure that you have more than one person at your office look at it, and if you want another set of eyes, don't hesitate to add on a proofing service.  Many print and marketing companies offer proofing solutions to help you reach your goals.
Think about how you can reuse the content to further a great message.

 Don't reinvent the wheel, reuse your piece in different iterations to meet your goals over multiple channels!  
So the next time that you find yourself in a tailspin over a deadline, take a moment to make a mini-plan and breathe easier!  Have you learned from a mistake?  Want it featured in an upcoming blog?  Hit me up at mary@konhaus.com!  I promise I'll keep identity anonymous!