Top 5 Websites with Awesome Marketing Content
By Mary Clayton, Digital Marketing Manager
Oh, the internet.  A treasure trove of funny cat videos, endless distractions, and social connections.  Oh yeah, and some sweet resources for things you do daily from cooking a new recipe to figuring out (aka Googling) how to get the paper unjammed from your printer.  As busy professionals, we sometimes forget in front of us is an entire world of knowledge from fellow marketers, just like us!   Reading marketing content from around the internet is a great way to take a moment away from your day-to-day for professional growth.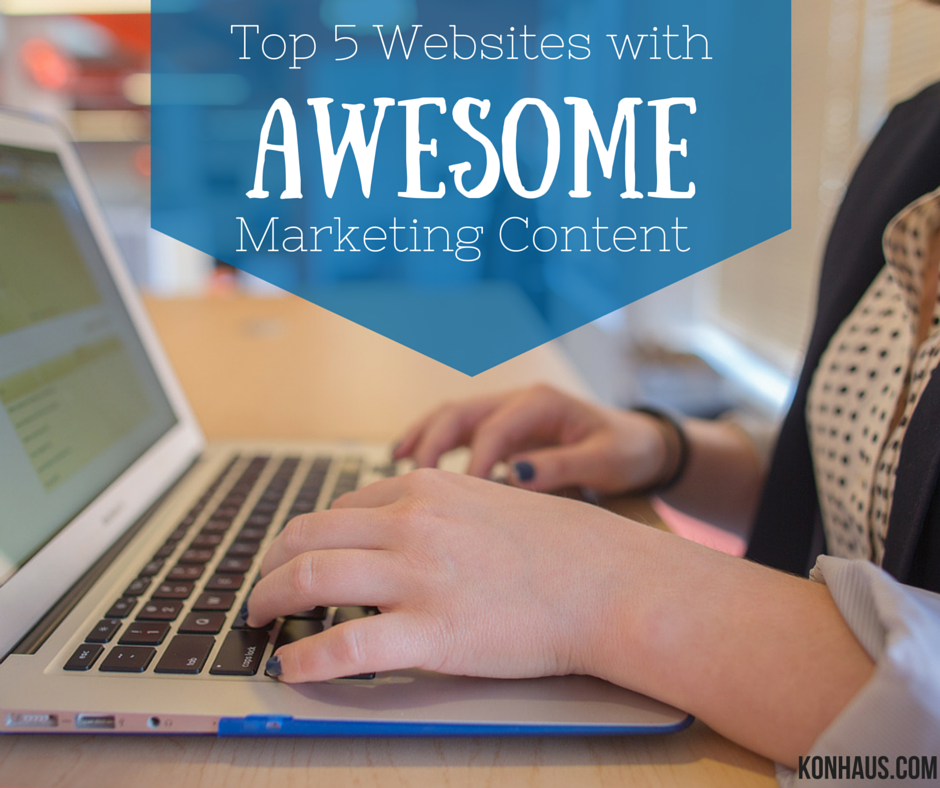 Here are some of the great places I go for ideas, inspiration, and a few laughs about our industry:
Related Articles:
Don't Be Scared – 6 Quick Tips for Shy Networkers
5 Clever Ways to Thank Your Customers
Top Tips to Break the Mold with Your Brochure
As a busy marketer, I know you don't have time to visit these sites daily, but think about signing up for their email digests and RSS feeds to keep you at the top of your game.  While you're at it don't forget to sign up for our once a month email newsletter Ahead of the Curve! 
Do you have a favorite marketing website not listed?  If so, send the link on over to me at mary@konhaus.com!  We marketers always need to stick together.  I'll be sure to include it in a follow-up blog!