July Marketing Ideas and Inspiration
By: Mary Clayton, Digital Marketing Manager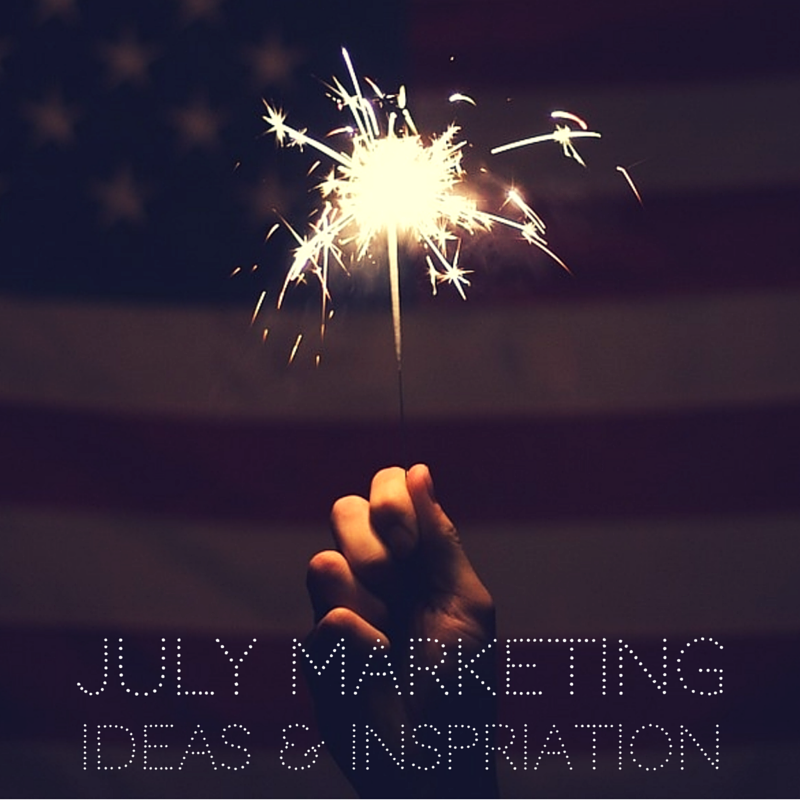 Month Long Celebrations:
Air Conditioning Appreciation Month
Celebrate the heat by offering your a percentage off on days the weather hits a high temperature.  Print coupons good only on days at or above that temp and hand them out with purchases and mail them to your top 25 customers!  Don't forget to post a teaser on your social media pages a few days before the temps are forecasted to climb!
Hot Dog Month
Team up with a local restaurant that has awesome hot dogs and cross promote.  No need to make it complicated, just let customers know that if they show their receipt, they get a free hot dog, or percentage off their order.

Heat up your marketing by giving away some great promo products like a basting brush, grill tool set, apron, or even a hot dog stress reliever. You'll be able to use these for all types of summer activities!
Ice Cream Month
Give customers the scoop on what's new with your business by mailing them a summer newsletter!  Need tips for content?  Include summer safety tips, upcoming promotions, and even add a great grill recipe in the mix to your normal content!

Help your customers, employees, and prospects chill out by hosting an ice cream social! Want something more than just a networking event?  Pair it with an industry presentation (for example Marketing & Milkshakes).
Blueberry Month
Ask your customers to share their favorite blueberry recipes on your social media pages.  Have a contest where the recipe with the most likes or comments receives a prize, giveaway, or discount.

Print a favorite recipe for blueberry pie on the back of your business card!  Anything you can do to get people to hold onto it longer is a great idea!
Anti Boredom Month
Now's a great time to review your marketing pieces so far this year, and see if you're boring your customers.  Try to spice up and change your message so they aren't seeing the same stale information.

Get a booth at a local carnival or festival and print your logo on some fun products like balloons, temporary tattoos, and bingo cards.  
Holidays:
July 4 – Independence Day
July 24 – Parent's Day
July 17 – National Ice Cream Day
Next Month Preview:
Back to School Month
Water Quality Month
Admit You're Happy Month
Family Fun Month
Peach Month
Golf Month
Eye Health & Safety Month
Picnic Month