How to Avoid The Top 5 Direct Mail Mistakes
by Mary Clayton, Digital Marketing Manager

Sometimes when a client hears the word direct mail, they'll instantly say something like "I've tried that before and it didn't work."  If it was your social media pages or your website you wouldn't just shut them down, right?  I understand as a marketer if something doesn't work you want to stop doing it, but first you need to take a moment and understand what went wrong and how you could make it better next time.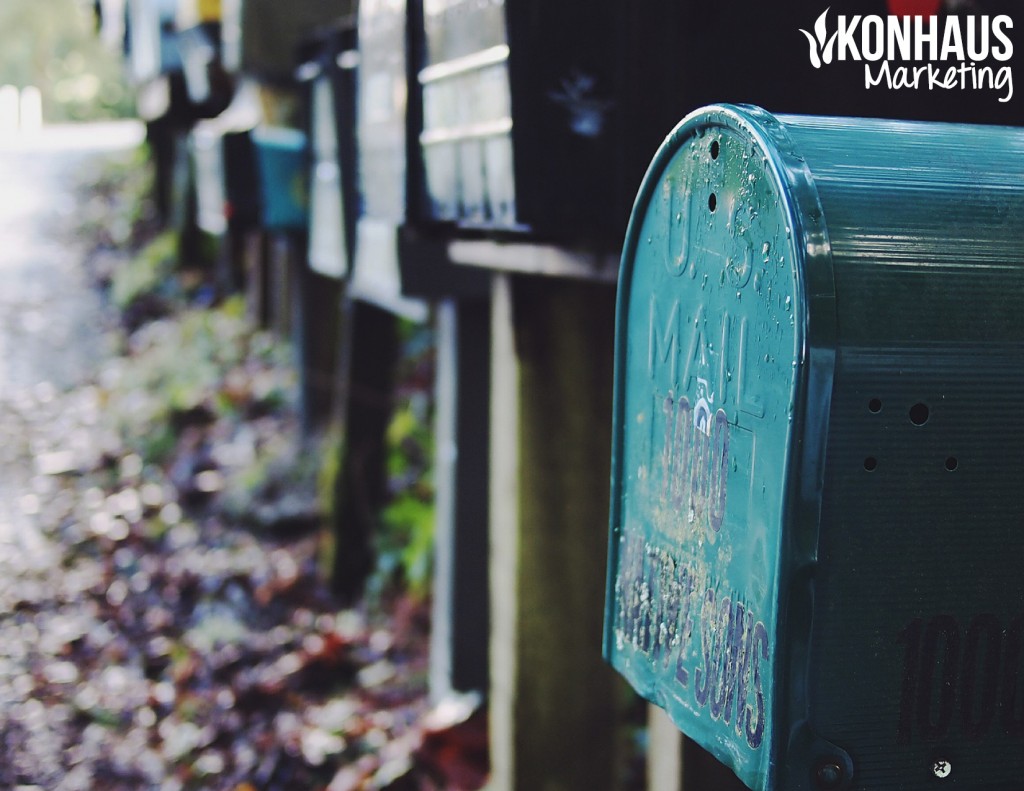 Using a Bad List – Every year approximately 40 million Americans change addresses.  If your list hasn't been scrubbed, you could be wasting money trying to reach people who will never see your piece.  Even if you're using a purchased list, you'll still want to make sure your mailing list provider runs it through their address correction database to maximize deliverability.
Poor Quality – Your direct mail piece is an extension of you and your company.  If you choose to send your piece with ugly graphics printed on flimsy paper you're telling your potential customer that you don't care about quality.  They may think this poor quality is reflected in your products or services.  There are plenty of affordable options available to fit budgets of all sizes.  Just be sure to talk to your printer about what you want to achieve with your mailer; they can help you find the perfect option.  
Not Having An Offer – The offer is what moves your recipient from a reader to a customer.  You need to give people a reason to respond.  Give thought into what your target audience would find valuable, and incorporate it into your offer.  A great offer should be tangible and time sensitive.  People always like something free, however, make sure it is not too good to be true or it will raise red flags.
Forgetting to Follow Up – It takes a few mailings to get a prospect's attention.  If you just mail one piece and give up, you've not left a lasting impression.  Customers have seen success mailing the same exact piece to customers 3 or more times.  Recognition and attention are gained with each mailing, making prospects familiar with you and more likely to act on your offer.
Uncounted Results – With no definitive way to measure your success, how are you going to know what worked?  Make sure you have measurable goals and ways of tracking the success of your mailing.  Some great easy ways to measure results are: count coupons or online coupon codes redeemed; track landing page or web visits; or review QR code scans.
Related Articles:
Top 25 Envelope Teasers
9 Secrets to Save Money on Your Print Marketing
Printed Coupons Are A Valuable Tool for Driving Business

You honestly have the best competitive edge when it comes to direct mail!  Why?  Because every day some really awesome men and women from the USPS bring samples directly to your mailbox!  Try to take note of what makes a piece pop to you and think of ways you can use that in your next mailing!  We're fortunate enough to be creating and mailing some of the best pieces around, so don't hesitate to give us a call at 717-731-9456 or email me at mary@konhaus.com for tips, tricks and advice!