During these crazy times, it's possible that you may have gone a little off track with your marketing. While it has been a period of transition and adapting like we've never had to before, it's time to start getting back into a routine. Don't worry, we are here to help!
Here are 7 steps to help get your marketing back on track!
1.) Assess your marketing strategies:
Foremost, crack down on what has and has NOT worked in your company. Have past marketing efforts been successful and effective? Do you foresee these similar strategies to be prosperous in this new wave of the market, or do you need to get down to business and make some modifications? Evaluating the past will help you make smarter and more effective decisions for the future.
2.) Set new goals:
It's time to reassess what goals you have for your company. Where do you envision the business and how would you like to see it grow? Dust off your Ultimate Marketing Planner for inspiration and ideas to help bring your marketing goals to life!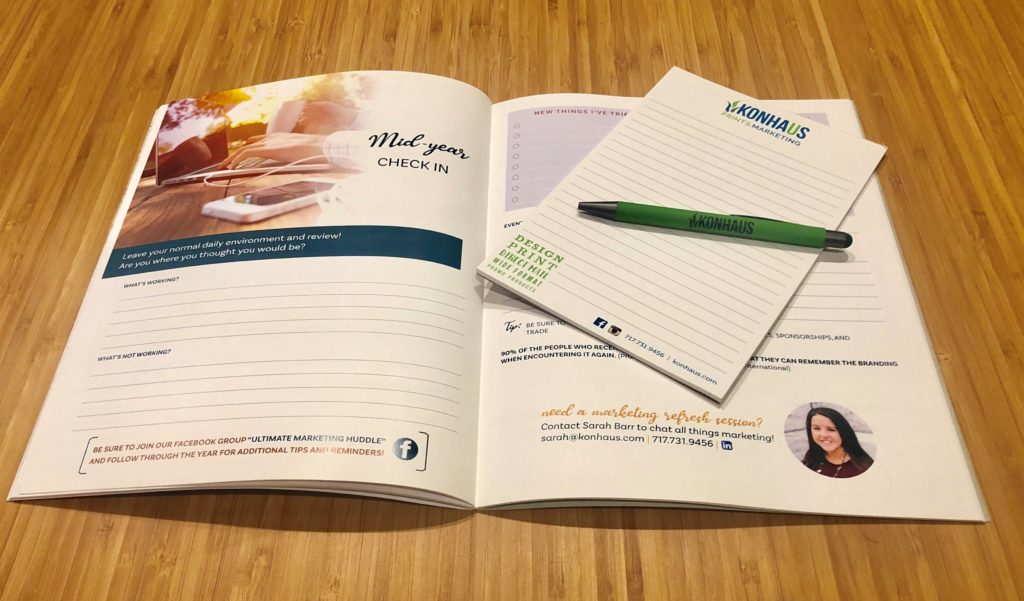 3.) Create a roadmap:
Once you've set your goals, create a road map, timeline or a visual and identify where you want to go as a company. This will help display the full process and what you'll need to do to get there. This step by step approach will make each move you make towards your goal appear easier to manage.
4.) Focus on your potential clients and leads:
As important as it is to focus on your current clients, new clientele is also necessary to keep your company growing. Send out EDDM mailers in untapped areas where you want to generate clients. Check out how you can send EDDM mailings with us.
5.) Create a social media plan:
Social media is the new wave and companies need to adjust their focus to that platform. Create a detailed plan for your social media pages. What content do you want to provide to current and potential clients? This is the perfect place to show off your personality in the office!
6.) Perfect your networking:
Improving your networking skills will build confidence. Cultivate a connection within your local community and get to know local owners and professionals in the area. Set up a networking event to gain exposure in your community, or join an existing group of professionals. If you want additional tips to conquer a networking event, check out this article.
7.) Refresh your marketing materials:
Finally, examine the marketing materials you have and what needs to be refreshed. Update your logo, letterhead, envelopes or business cards. These materials portray your brand, and you want them to look good!
Every step you take will assure your company's marketing will be on track to propel forward!
We know it has been a difficult time. If there is anything we can help you with, please don't hesitate to reach out to us! We are here to help you get back to business!