Konhaus Print & Marketing has created quarterly marketing meetups for 2020 that encourage owners, marketing and sales professionals from numerous local businesses to meet and exchange marketing ideas and discuss challenges they face with their current marketing efforts. These Marketing Meetups have one thing in mind….to keep your marketing on track all year, while staying motivated with fresh, new ideas to reach your goals.
Here's a recap from last week's event held at Ever Grain Brewing Company in Camp Hill, P.A.
First off, Makenna introduced unique promotional products that caught her attention while attending a recent ASI trade show. Some of her favorites included: fun pop out magnets, silicone drinkware, vacuum sealed tumblers, custom socks, reusable straws and sandwich bags! Having the hands-on products to pass around was an easy, yet personal way to get these businesses thinking about future promo for needs for their company.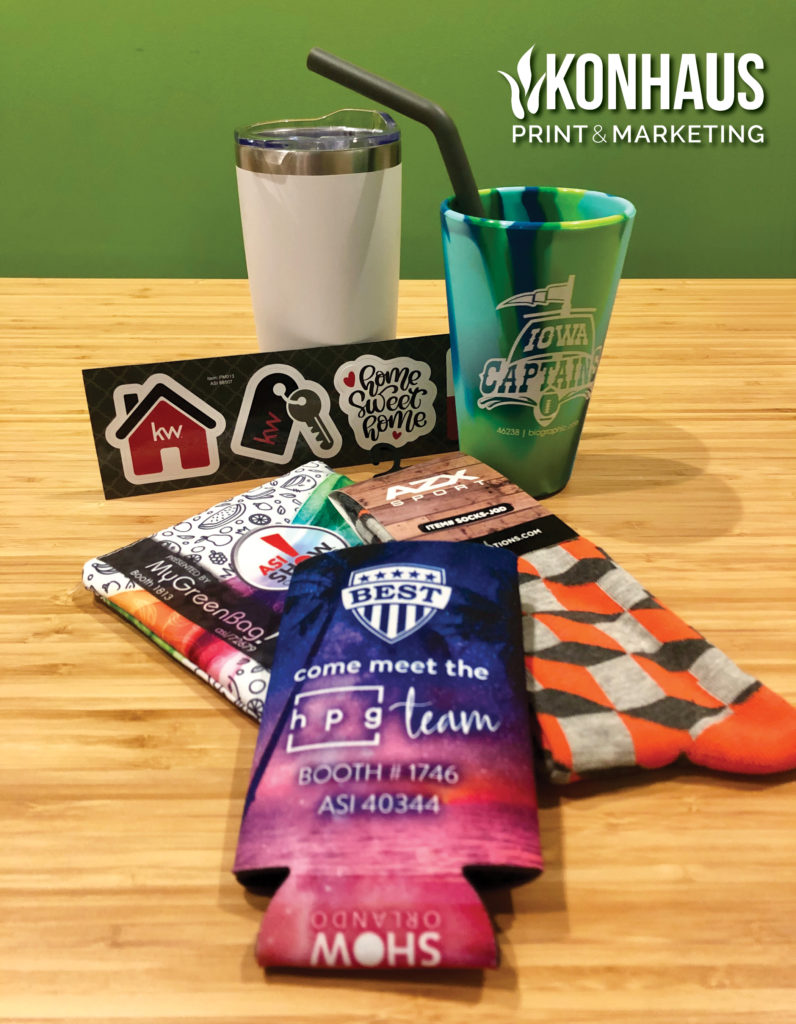 Following, Amber had the group pull out their Ultimate Marketing planners. It was time to reflect on the goals that we conquered this first quarter along with thinking ahead to the next. She shared several upcoming special days for attendees to consider adding to their calendar.
Here's a few that you might want to add to your own:
*Employee Appreciation Day– Friday, March 6 Don't forget those that work hard and are extremely loyal to you and your business!
*Daylight Saving Time Begins– Sunday, March 8 Woohoo for it staying lighter later in the evenings! Now that's something to celebrate!
*First Day of Spring– Thursday, March 19
YAY for sunshine, flowers, and Spring Cleaning
*Customer Appreciation/Loyalty Month– entire month of April
Oh this is a good one. Don't forget to celebrate all month long by sharing some love to your customers!
*Earth Day– April 22
Put your brand on eco-Friendly products or volunteer to clean up at a local park.
*National Small Business Week– May 3-9
Sarah expressed to the group how important it is to dedicate time to think of ways to celebrate small businesses during this week!

This is an oldie, but goodie blog article that might give some inspiration into planning for this week! https://konhaus.com/5-ways-to-support-a-small-business-without-buying-anything/
After the Konhaus team was done sharing all the exciting marketing ideas, the floor was open for discussion. There was plenty of time for the attendees to chat all things marketing with one another.
Join us for the Next Marketing Meetup!
Join Konhaus Print & Marketing for the next Marketing Meetup! Request your Ultimate Marketing Planner by emailing hello@konhaus.com. Also, request to join our Facebook group for details on our next meetup, taking place in April!
By: Amber Estok-Project Coordinator