Happy National Small Business Week! This year for Small Business Week we wanted to take the time to share why each of us here at Konhaus Print and Marketing love working for our small business! We have a running joke that once you start working here…you just never leave!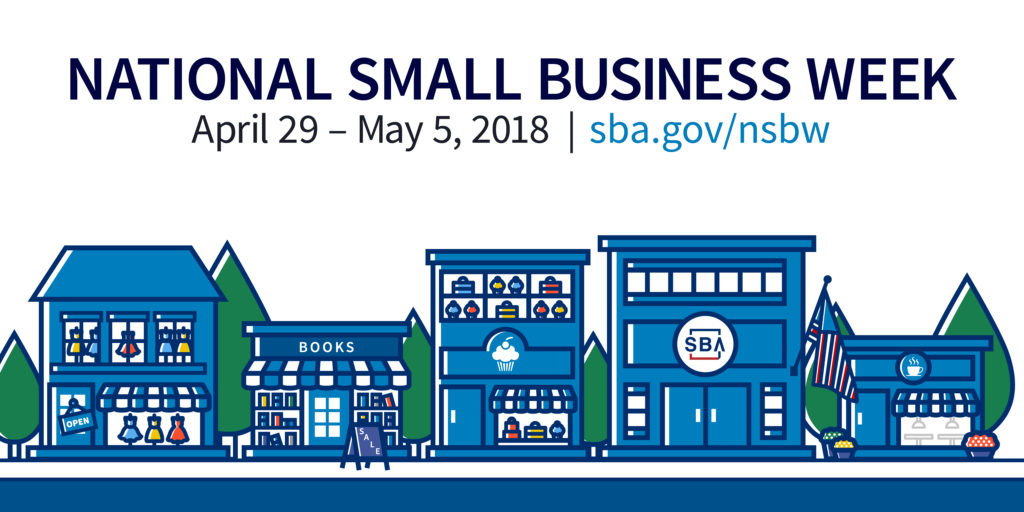 Paul– Owning a small business is very rewarding. It really feels like a family. I love how every single one of my employees takes pride in the company, and treats it like it's their own. They care about Konhaus as much as I do, and I couldn't do it without them! My team is awesome! #smallbizproud
Sarah– One of my favorite things about working for Konhaus is the flexibility to work with my clients and come up with creative and unique marketing ideas for their business. When you work with a small business, you get a totally different customer experience than what you get ordering online because it's hands on. We are here to guide you and help you make the best decisions for your needs, which is something you don't get everywhere. I love that our owner supports and encourages us to think outside the box, whether it be for our own marketing efforts, or a clients.   #smallbusinesslove
Kyle– Working for a large company may have its perks, but I'll take small business any day. They've supported me both professionally and personally, value my input and ideas, and have made me part of their family. There's no place I'd rather be! #ilovemyjob
Makenna– My first job out of college was at a fairly large corporation. I wasn't a huge fan of the job itself, but I especially didn't love the corporate atmosphere. Now that I work for a small business, (a particularly awesome one!) I love it! It makes me feel like what I do is important, makes a difference, and is appreciated. I love not having to conform to strict policies or stay in a box; I can express my opinions and creative side, which helps me learn and grow in something I'm passionate about! Everyone has made me feel so welcome in the short amount of time I've been here, and I can't wait to continue my journey with Konhaus! #smallbiznewbie
Joel– I enjoy working for a small business because I don't feel like I'm just a number or another employee. It is like a family! We celebrate everyone's birthdays with a special lunch, and we even get a birthday cake and sing! I love feeling like part of a team! #teamkonhaus
Jason– I love working with a small, awesome group of people! We not only work hard, but we have a lot of fun too! I enjoy having flexibility, and not being stuck in the standard 9-5. I truly still feel appreciated and valued, even after working here for over 20 years!  #workhardplayhard
We appreciate all of our customers, and want to thank you for supporting our small business! We couldn't do what we love without you.
What are some of your favorite small businesses? Comment and share the love below!