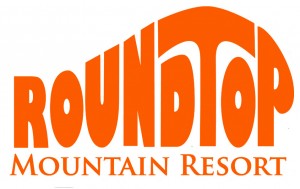 We are very excited for our brand new series – Center Stage!  Center Stage shines a light on what other Marketing professionals are doing, and gives you the opportunity to ask questions and discuss ideas!
Name & Title
Chris Dudding – Marketing Director at Roundtop Mountain Resort
Tell us about your business in 170 characters.
Year-round outdoor family fun.  Skiing, snowboarding, snow tubing, summer camps, ropes course, paintball, OGO Balls, zip lines, catered events and more.
What marketing gets you results?
We recently started using Every Door Direct Mail (EDDM) and the results have been very good.  We also do well with using surveys to directly connect with our guests as well as a lot of on-line contact.
Do you have any marketing or business tips you would like to share?
Listen to your customers/guests.  They have all of the answers but too many businesses just aren't listening.
What types of print marketing do you plan on continuing, expanding, or replicating this year (2015)?
More EDDM.  We have been using for summer but we plan a campaign for Learning to Ski/Snowboard this winter.  It is a great way to reach a very targeted audience.
How has Konhaus Marketing helped you meet your marketing goals?
Very proficient at EDDM.  One stop shopping.
Want to see what Roundtop Mountain Resort is up to?  Check out their website at www.roundtopmountainresort.comand check them out on Facebook, Twitter, and Pinterest!
Do you have any questions or ideas for Chris or the Konhaus staff?  Comment below and start a conversation!

Would your company like to be highlighted on Center Stage?  Fill out these Center Stage Interview Questions  and return them to Mary at mary@konhaus.com to be spotlighted in the future.