Promo Products
So many promo products, so little time! If those words stress you out, you've come to the right place. With so many options out there, it can be hard to dedicate your time researching promo items that will land well with your prospected customers. It's hard to just pick any item you like, throw your logo on it, and expect it to work. It takes time to think about the type of event, the demographics of your target audience, and what products will work to represent your brand. We love to make promo product marketing as easy as possible for you!
Here area few examples to get you thinking:
Stress Balls– Stress balls are a fairly common promo item… but there is a reason why! They are so versatile with over 1,000 variations of shapes, colors, and sizes to choose from! You are able to get a product that will perfectly represent your brand and add recognition- just like this baseball stress ball we did for an indoor baseball training facility!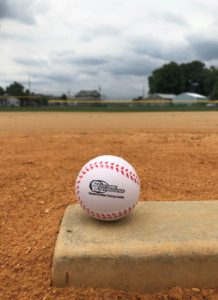 Solo Cups– Reusable plastic solo cups are so much fun for events and gatherings! The well-loved design is even better in a sturdy, reusable cup guests can keep for years! What better way to keep your brand top of mind than giving them an item like this! Solo cup not your thing, but enjoy beverages? Consider tumblers, mugs, travel cups, etc.!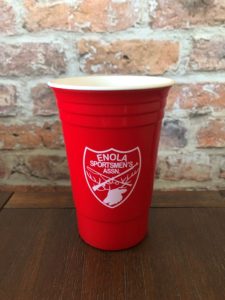 Lollipops– Unique and sweet, lollipops make a great promo treat! Almost everyone likes candy, and they will be sneaking lollipops from your booth or table! A low cost promo product that draws in a crowd.. the best of both worlds!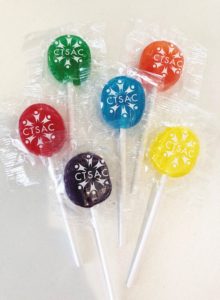 Portable Charger– Technology themed items are sure to be a big hit, especially if your target market is millennials. They use cellphones for EVERYTHING, and never want to be stuck with a dead battery. A portable charger is sleek and easy to keep in a purse or bag, which means your brand will always be on the go with your customers! Other tech-swag ideas are cellphone sleeves, pop sockets, cellphone holders/stands, screen cleaner and USB car chargers!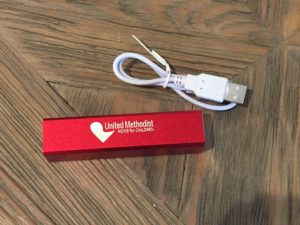 Notepads–  Anyone who works in an office will say they can never have enough notepads! We use them everyday to jot down quick notes and make to-do lists. You can take it a step further by pairing it with a branded pen, and tying them together in a nice pack!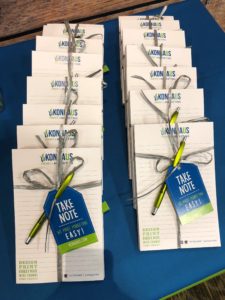 Looking for more promo or print ideas? Follow our Instagram! –> https://www.instagram.com/konhaus/