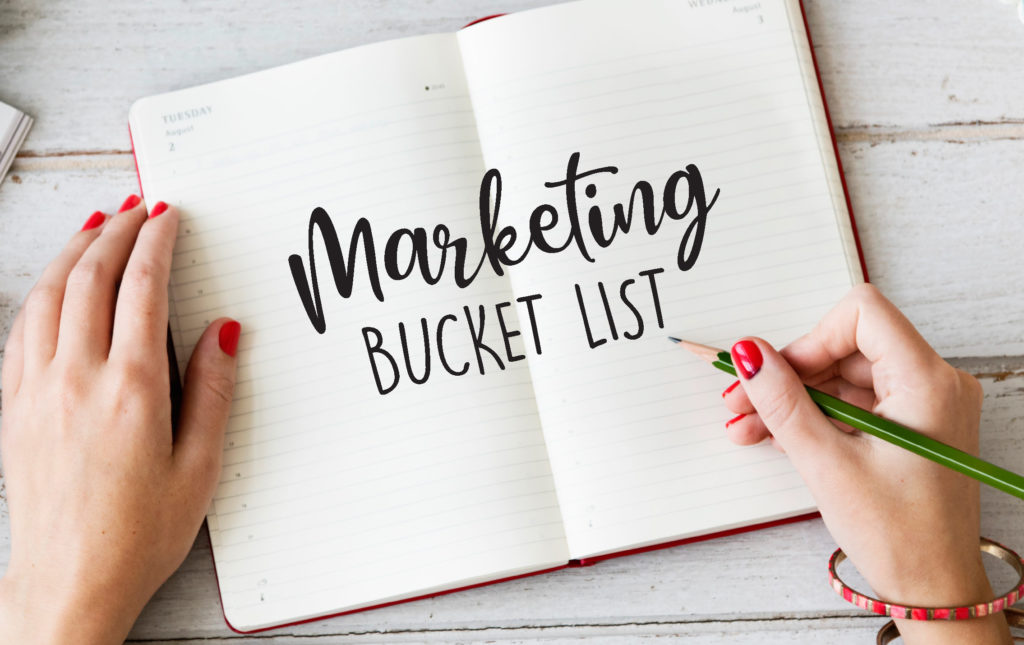 It is always a good idea to have a running list of goals for things you want to accomplish. Most of us have a personal bucket list of places we want to travel and things we want to do.. but do you have a professional one? It might not be as fun as dreaming of being on a Caribbean island, but it gives you something to look forward to in your day to day work life. Some goals may be more involved than others, but you need to start somewhere. Use our marketing bucket list below as inspiration to try new things!
There is always room to grow. What will you cross off the list this year?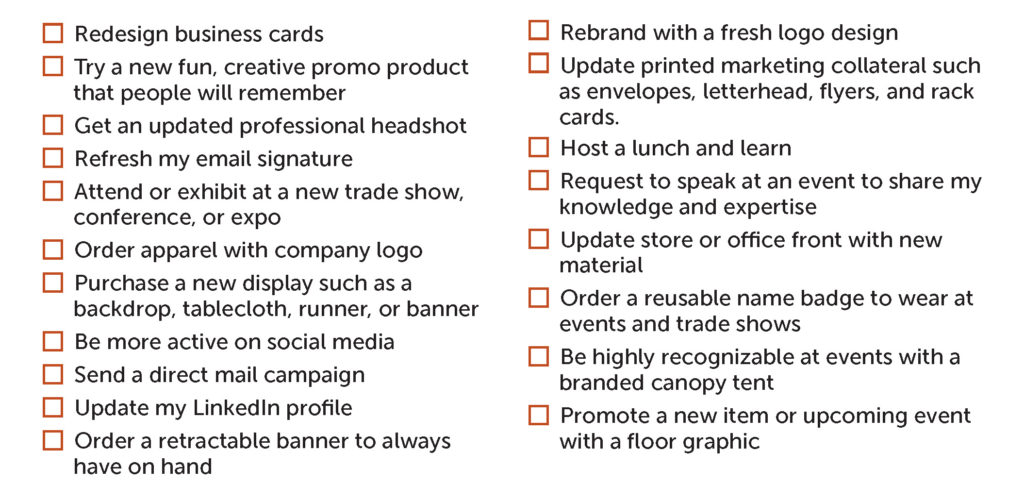 In order to follow through with your goals, add them to your calendar pages so you don't forget about them or push them to the back burner. Giving the items a realistic deadline will help keep them organized and on track to getting finished. You got this!
What will you do on your marketing bucket list this year? Comment your first goal below! Visit our website, https://konhaus.com, and let us help you start crossing items off the list!
For more print-spiration and bucket list ideas, follow us on social 🙂
https://www.facebook.com/KonhausMarketing/
https://www.instagram.com/konhaus/