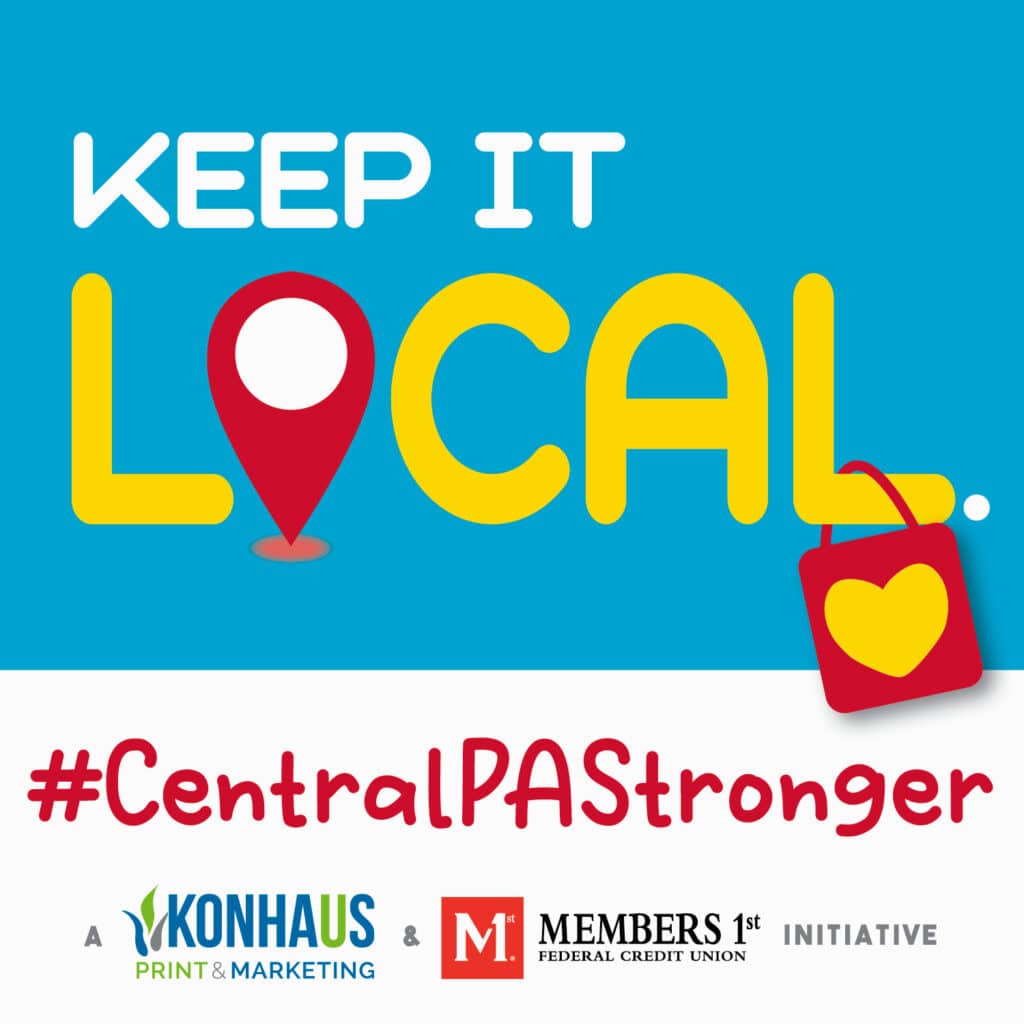 We ❤️ LOCAL businesses in Central PA! With the help of our friends at Members 1st Federal Credit Union, we're doubling down on our efforts to make sure the backbone and heartbeat of our economy, the small businesses we all know and love have our support!
Due to the financial impacts of the pandemic, it's more important than ever to keep your dollars local and support the Central PA community whenever possible.
Over the next few months, we'll be sharing stories that highlight the resiliency of so many small businesses throughout the communities we serve. You'll learn how they've pivoted throughout the pandemic, how they've grown, and now, how they're thriving.
If you'd like to join the movement and display a "Keep It Local" yard sign or poster at your business, email hello@konhaus.com.
We also encourage businesses to share their stories on their own social media channels, using the hashtag, #CentralPAStronger.
Follow along with us on this exciting journey to give back to the businesses who have risen to the challenge, and soared to new heights. We did it once, let's do it again. Remember, we're stronger together!