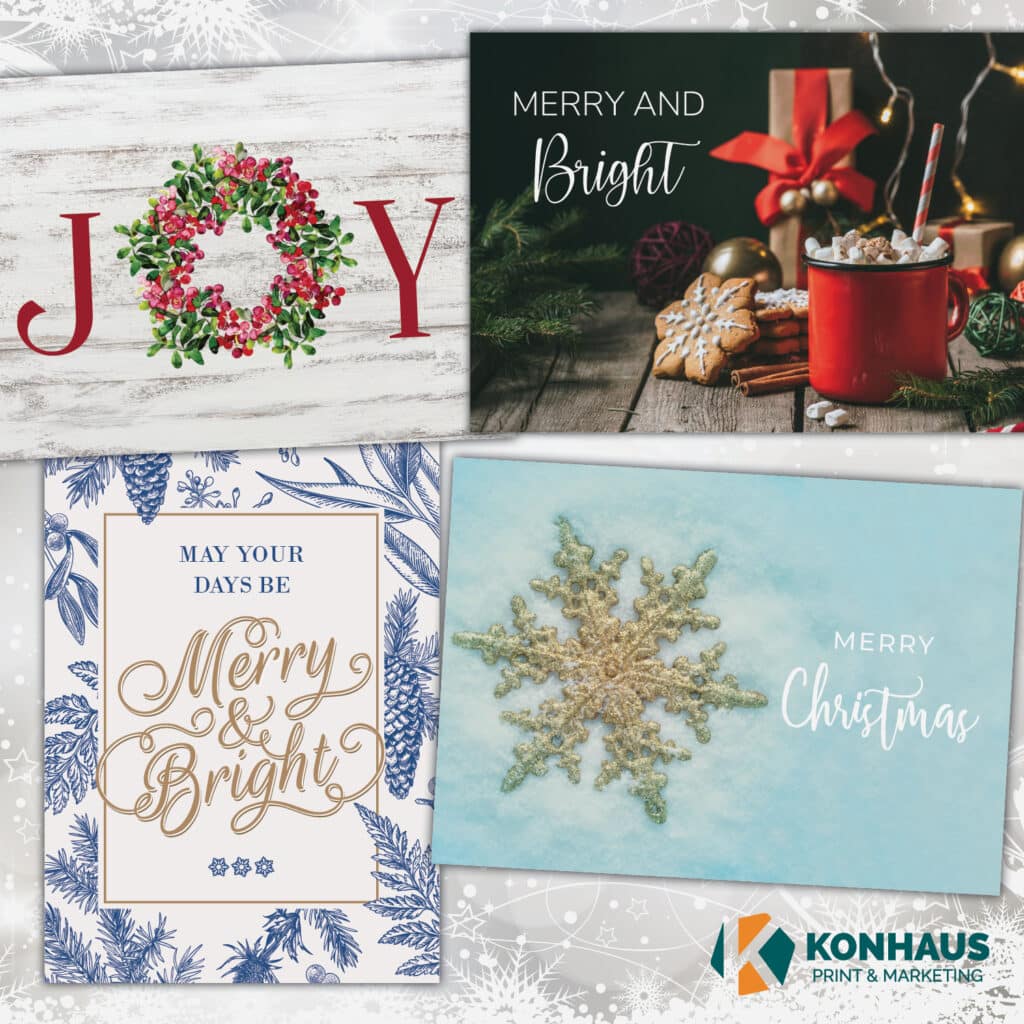 In a digital age filled with emails and messages, there's something magical about receiving a tangible card in the mail.
Why Send Holiday Cards?
Here are a few reasons why it's important to embrace this timeless tradition:
Brand recognition. Customized cards with your company's branding reinforce your presence in a friendly and non-intrusive manner. It's subtle marketing that enhances your brand's image.
Build and strengthen relationships. A heartfelt Christmas card is a personal touch that fosters a sense of connection. It shows clients, partners, and colleagues that you value them beyond business transactions.
Spread cheer. The holiday season is all about spreading joy and goodwill. Sending cards is a simple yet effective way to share the holiday spirit with your professional network.
Memorable gestures. A physical card stands out in a sea of digital communications. It's a memorable token of appreciation that leaves a lasting impression.
Express gratitude. Christmas cards offer the perfect opportunity to express gratitude for the trust and support you've received throughout the year. It's a heartfelt "thank you" in festive form.
This holiday season, send out those holiday cards and make your business a beacon of holiday warmth and goodwill.
Need some printspiration?
We'd love to make life easier and design, print, and even mail these cards to check one more thing off your to-do list! Email us at hello@konhaus.com.