Golf Tournaments have always been a popular fundraising event for Non-Profit's and Associations to raise awareness and money. Despite Covid causing many events to be cancelled or re-scheduled in 2020, Charity Golf Outings quickly became a popular "go to" option for organizations since you could practice social distancing and put other safety protocols in place during your event. Golf Tournaments will continue to be popular into the foreseeable future.
There's a lot of planning that goes into making this type of event successful. Konhaus Print & Marketing wants to make sure you are ready for your next golf outing with these marketing ideas for before, during, and after your event!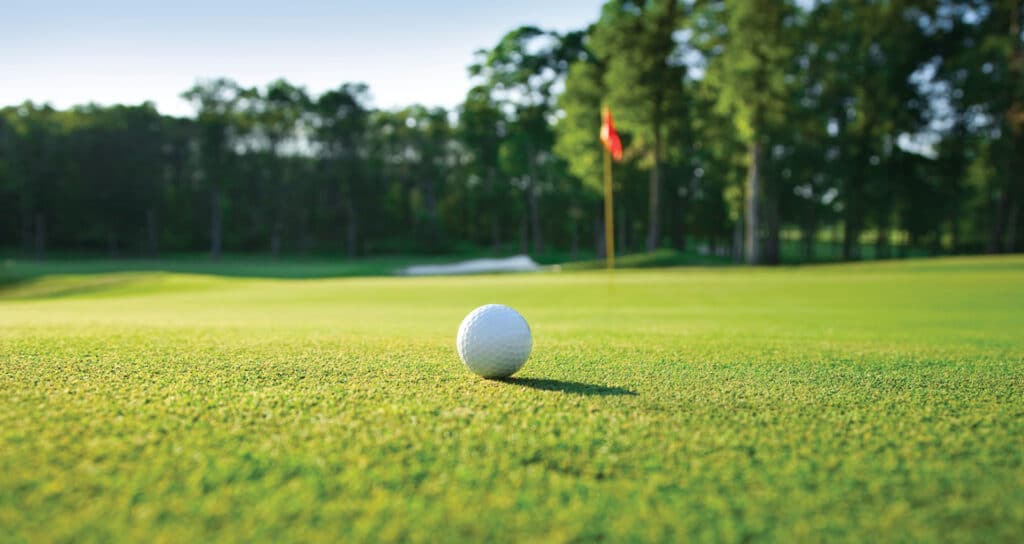 Before Your Event
Spread the word and get everyone talking about your upcoming Golf Tournament! Create…
Press Releases
Email blasts
A Social Media event page with matching graphics for header and post graphics
Banners, Posters, and other temporary signage
Sponsorship Flyers
Brochures for Registration
A Website
Don't forget "snail mail" printed Save the Dates, Sponsorship Request Letters, and Invitations to past participants or future prospects!
BONUS: We can design, print and mail them for you!
During Your Golf Tournament
Congrats! You received sponsorships for your event. That's wonderful news, but now it's important to make sure during the event their logos and names are highly visible for recognition.

Have you ever attended an event and have no clue where you should be going because there is zero signage telling you where to go? Make sure to clearly communicate and don't let any details get missed during the event. Here's some signage you might need:
Welcome Signs
Registration/Check-In Signage/banners
Tee Sponsorship Signs
Directional Signage
Golf Cart Signs
Golf Flags
Vinyl or Mesh Banners
Dry Erase Check to present $$$ raised during the event. (Great photo op!)
Step & Repeat Banner
Branded Canopy Tents and Tablecloths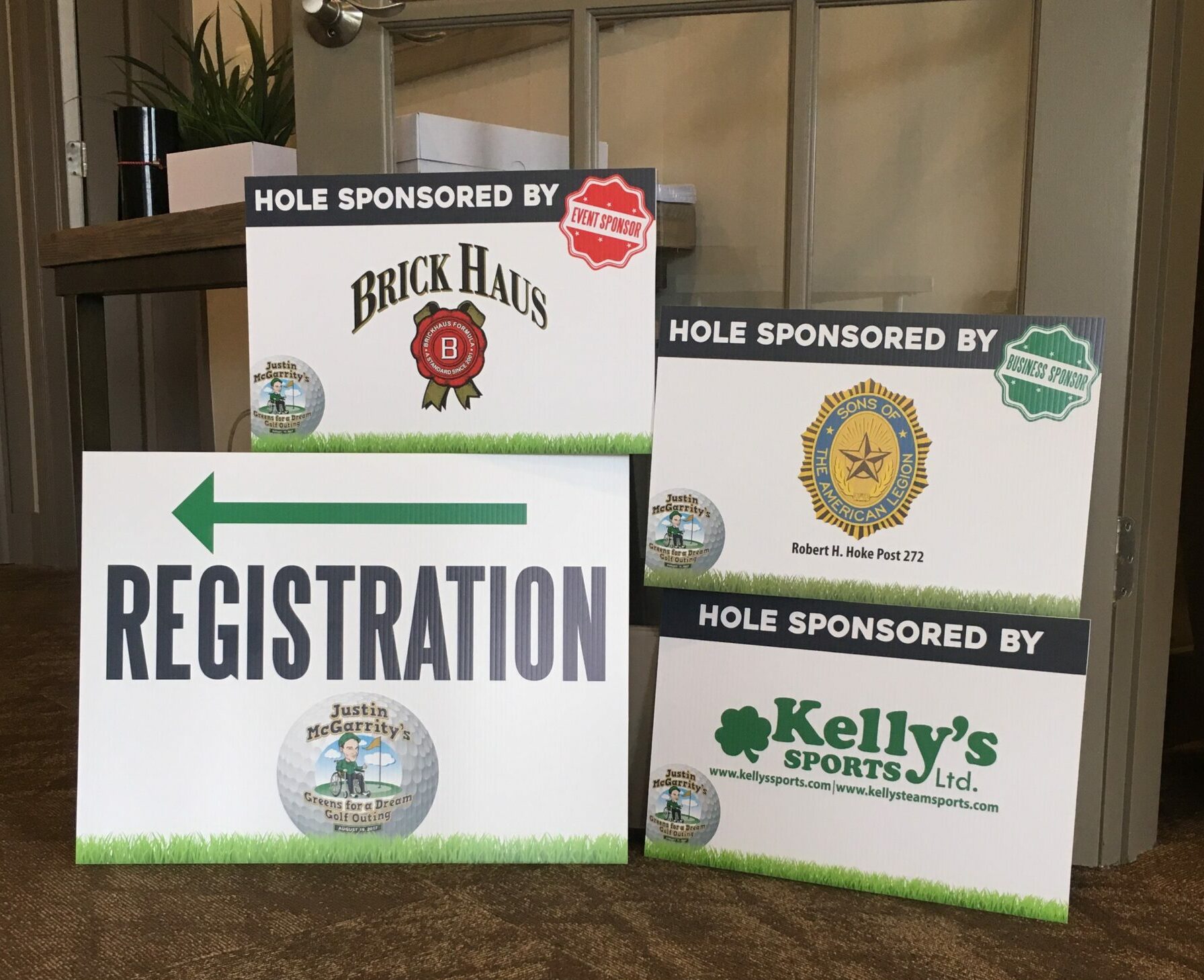 Print Collateral plays an important role during your event too! Don't forget your Programs, Brochures, and Branded Score Cards! This is a great opportunity to share hashtags and other important info you want to attendees to have handy during the event!
Building the Perfect Swag Bag for Participants

Experience is everything and is a big reason why people choose to support your event. This will be a major determining factor if they will attend or sponsor next year, too. Gift participants with something to remember your event by. Swag bags filled with branded items from sponsors is something attendees look forward to!
If you are sponsoring or hosting a golf tournament, here are a few golf themed promo ideas:
Want more ideas to choose from? Visit: https://konhaus.espwebsite.com/GolfTournament/ or email makenna@konhaus.com to chat more promo ideas!
After Your Event is a Hit
After the event is over, make sure to thank those who made it possible and a success by sending printed thank you cards to participants and sponsors. This extra step will make a positive impact and make them want to attend or sponsor again next year!
At Konhaus Print & Marketing, we understand the importance in raising money for your organization. We would love to help you every step of the way to make sure your golf tournament is a hit with all your design, print, and mailing needs. Contact us to discuss your upcoming event! Email hello@konhaus.com or call 717-731-9456.

Follow us on Facebook and Instagram for every day print-spiration!