The next few months will be crucial to the survival of small businesses. While businesses are slowly starting to open again, that does not mean they are in the clear. The financial impact from this pandemic will carry into the end of the year and beyond. Small businesses are the backbone of the American economy. It's time to stand behind them, show your support, and keep it local!
We are proud to be partnering with Members 1st Federal Credit Union to launch the 'Keep It Local" campaign.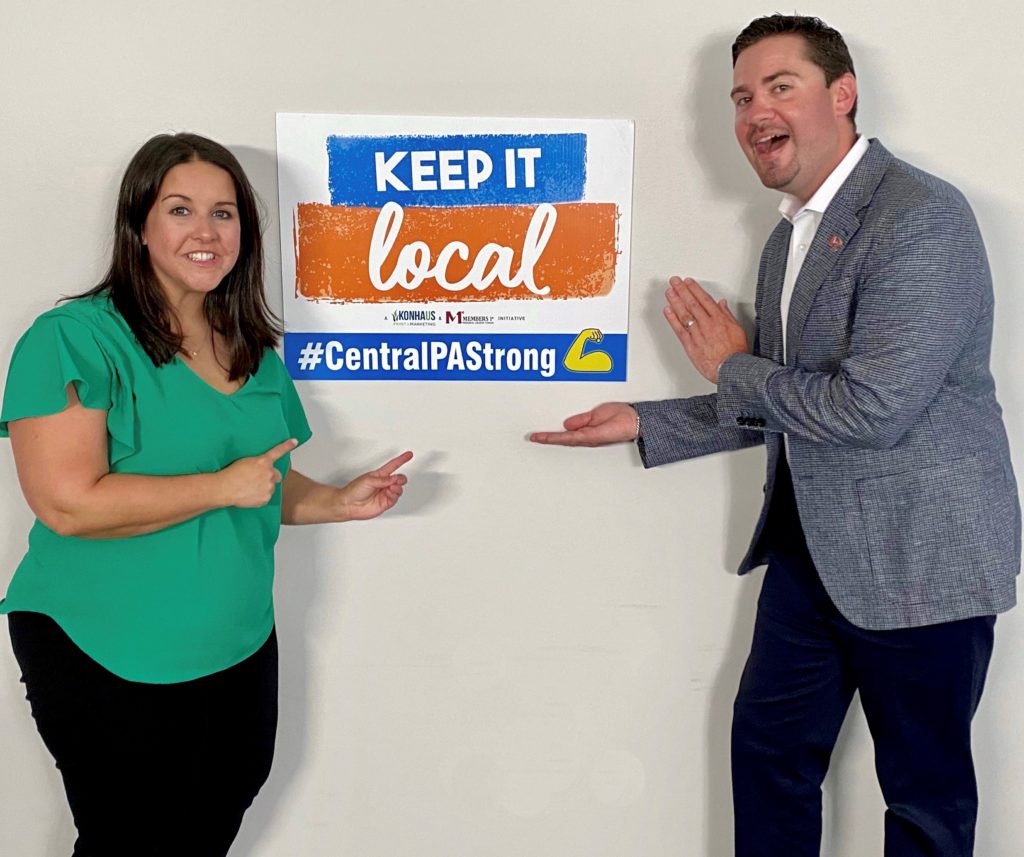 This initiative was created to spread positivity, raise awareness, and support the incredible small businesses throughout Central PA. It's more important than ever to keep your dollars in your local economy whenever possible.
You may start seeing this logo on yard signs, posters, banners and more across Central PA!
Here is how YOU can get involved:
1. Request a Yard Sign or Poster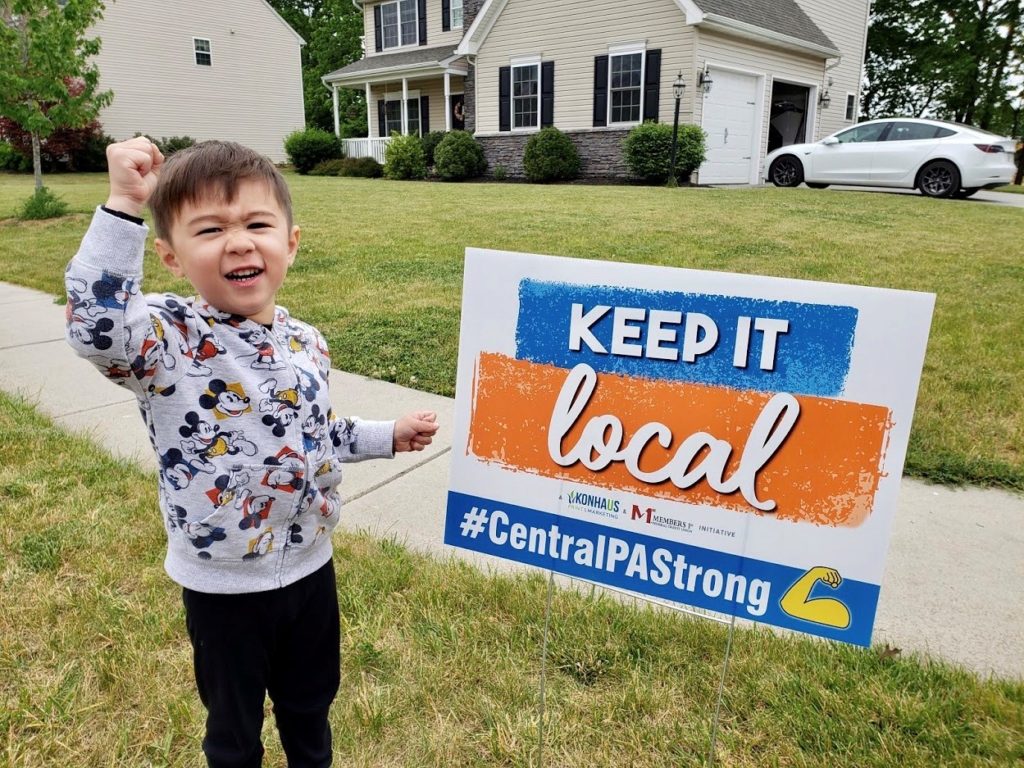 Email hello@konhaus.com to request a yard sign or poster for the outside of your business. We have a limited amount of yard signs to distribute! Both items will be available on a first-come, first-served basis. We will confirm curbside pick up instructions at our office once we receive your email.
2. Get Social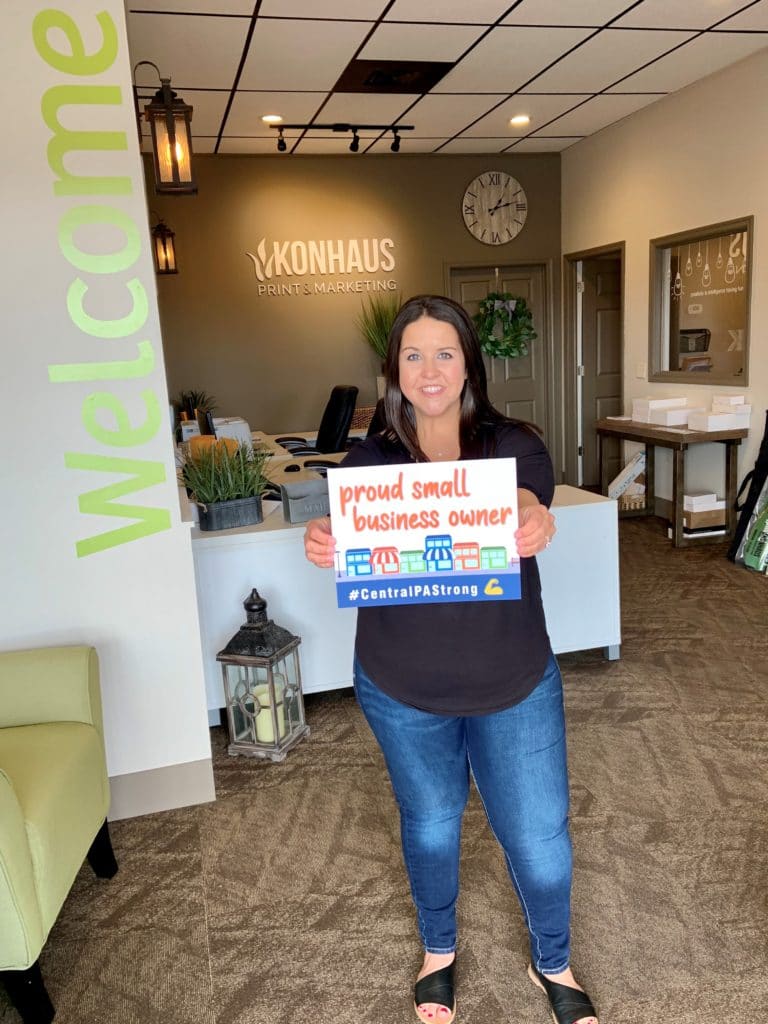 We created 2 versions of signs for you to download, snap a selfie and share on your social media channels!
Small Business Owners– We will be highlighting small business owners who participate throughout the summer! Send your selfie using our proud small business owner sign and email hello@konhaus.com to be considered along with a few sentences about your business and ways for people to contact and follow your business.
Don't forget to share on your own social media accounts to create awareness for your small business!

Supporters of Small Business– Show your support for small businesses by taking photos with our Keep It Local sign and make sure to use the hashtag #CentralPAStrong!
Download the signs here:
3. Follow Along
We have exciting things planned, so make sure to follow along on our social media for highlights and surprises we'll be doing all summer long! Be sure to post photos of the signs you see throughout the community and tag us, Member's 1st, and your favorite small businesses! We'll be keeping an eye on the hashtag #CentralPAStrong and will be choosing some random participants to win fun prizes!
4. Support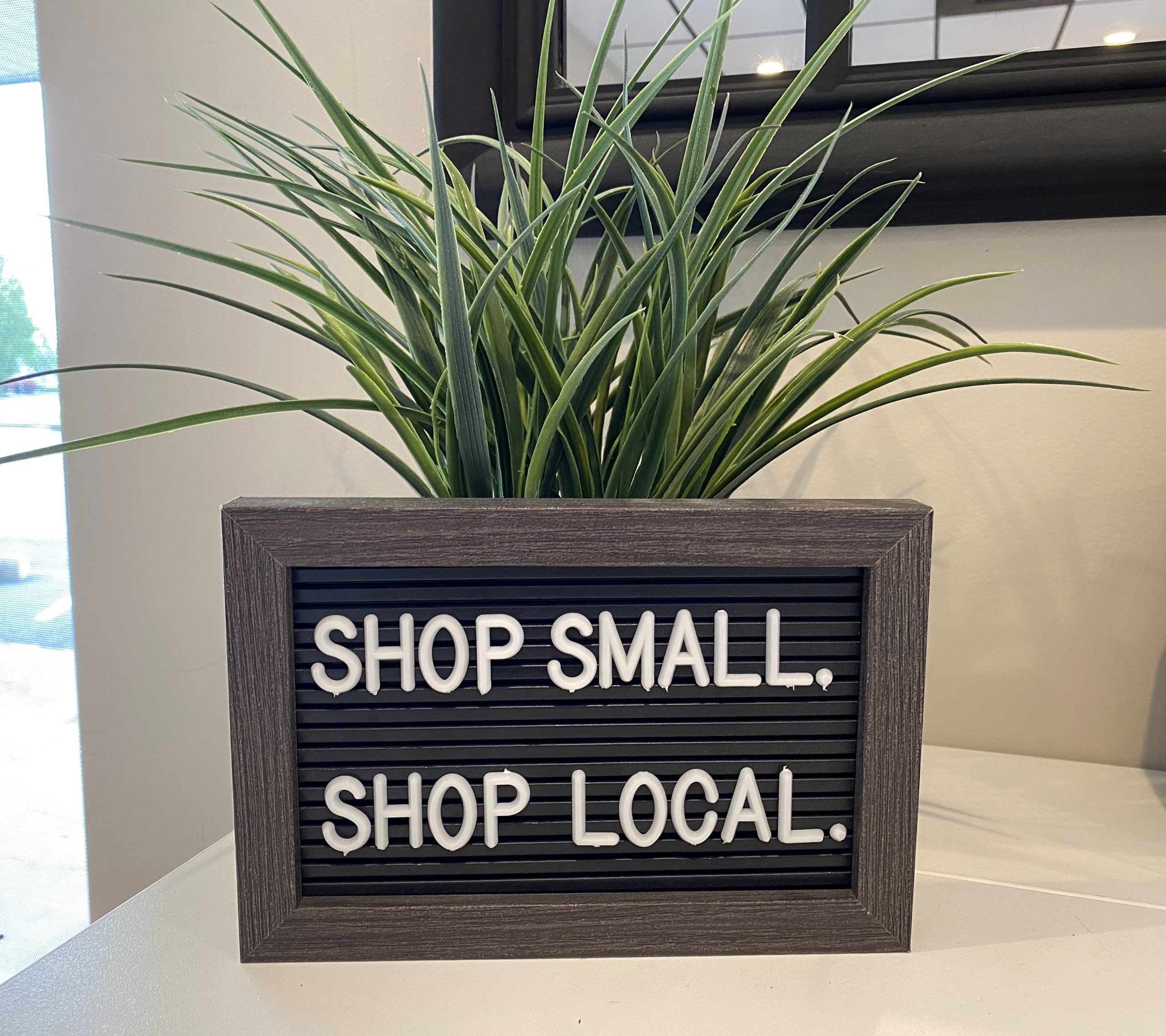 The most important thing to take away from this initiative is to support small business throughout Central PA and keep your dollars local. Regardless if you see a sign or poster for this campaign, please make sure to check in, take pictures, write reviews, and follow the small businesses you visit on social media to create brand awareness and encourage others to support local.

Together…. We are… #CentralPAStrong!