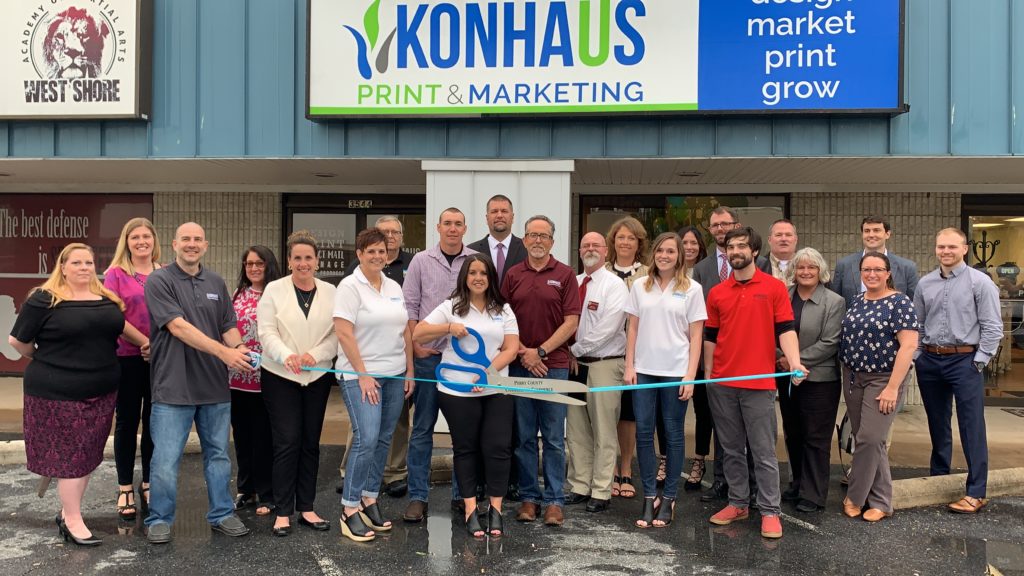 Snip! Snip! And just like that- we celebrated National Small Business Week last week with our official ribbon cutting since Sarah became the official owner of Konhaus Print & Marketing.
Thank you to the Carlisle, Mechanicsburg, Perry County, and West Shore Chamber of Commerce's for participating on such an epic day, along with our vendors who made the sale transaction a success! We would like to give a very special shout out to Representative Sheryl Delozier for taking time out of her busy day to personally attend. It was an honor to have you join us for such a special occasion. It's a moment Sarah will never forget.
Although we were limited on space and couldn't invite everyone, we CANNOT thank our customers, family, and friends enough for their congratulatory wishes, unconditional love, and support. It truly means the world.
We're grateful to be part of such a thriving community! We're open for business and ready to take your marketing efforts to the next level!