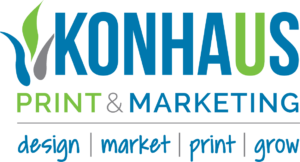 Konhaus Print & Marketing Announces New Ownership
The company is eager for continued growth as long-time employee begins as owner
CAMP HILL, PA – January 22, 2019 – Konhaus Print & Marketing, a graphic design, print, direct mail and signage company, announces a change of ownership of the local small business. Paul Konhaus Jr. has sold the company to long-time employee, Sarah Barr.
"I am so passionate about this company, my employees, and our clients. I fully believe in our values and wake up every day grateful to love what I do," said Sarah Barr, owner of Konhaus Print & Marketing. "I am thankful Paul and Melissa Konhaus gave me the opportunity to start working here over 8 years ago and are now trusting me with the company. I am excited to continue to build relationships in the community, and help our clients grow their businesses."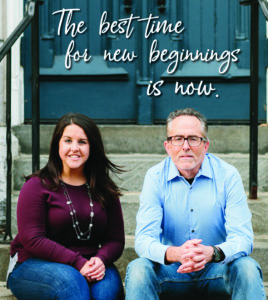 Though exciting changes are in place, Konhaus assures that business will continue as usual. All the employees and the location will remain the same. You can expect the same great products and services, and they are excited to expand what they offer to their clients.
"I couldn't feel any better knowing I sold my company to an employee that is as honest and hard-working as Sarah. I know our customers and employees are in the right hands, and I am excited to see what she will do in the future," said Paul Konhaus Jr.
About Konhaus Print & Marketing:
Established in 1991, Konhaus Print & Marketing is a local creative, printing and marketing company in Camp Hill, PA. Konhaus offers expertise and personal experience that will make a noticeable difference in your marketing. Partner with Konhaus Print & Marketing for all of your graphic design, printing, direct mail, signage, and promo product needs. To meet the team and learn more about what products and services are offered, visit konhaus.com.