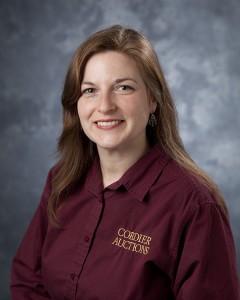 Name & Title
Melanie Hartman – Director of Client & Public Relations, Cordier Auctions & Appraisals
Tell us about your business in 170 characters
We provide expertise and access to international customers.  We deliver exceptional customer service to consignors and bidders with emphasis on a satisfying auction experience.
What marketing gets you results?
Survey postcards that are sent to bidders who register at our auction for the first time have been very popular.   Feedback from new bidders has been very positive in response to these surveys.
Do you have any marketing or business tips you would like to share?
Pay attention to what your clients say as well as how they say it.  The nuances in customer reactions are very important indicators of how good a job your company is doing.
What types of print marketing do you plan on continuing, expanding, or replicating this year (2015)?
Survey postcards to our consigners asking about their experience.  We are always seeking ways to improve our services, and believe that our clients can tell us how.
How has Konhaus Marketing helped you meet your marketing goals?
The team at Konhaus is always very helpful, attentive, and quick to deliver.  They are so pleasant to work with, we always look forward to our upcoming projects with Konhaus.
Want to see what's happening at Cordier Auctions & Appraisals?  Check out their website and their Facebook page to stay up-to-date!
Do you have any questions for Melanie?  Comment below and start a conversation!
Would your company like to be highlighted on Center Stage?  Fill out this questionnaire and return it to Mary at mary@konhaus.com to be spotlighted in the future.